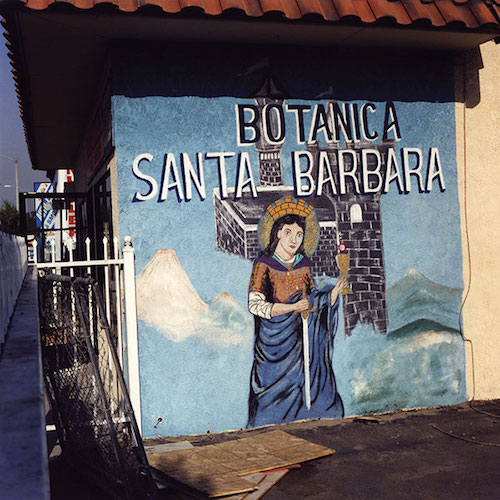 Following up after the recent tragedy in San Bernardino, New York Times visits poet Juan Delgado and photographer Thomas McGovern who collaborated on a book called Vital Signs published by Heyday in 2013. Their collaboration's objective was to, in their own words, "validate that our community is worth knowing." More:
SAN BERNARDINO, Calif. — When Juan Delgado, a poet and professor here, thinks about his beloved and beleaguered city, he often turns to the image of a dandelion, the much-maligned flower known for its deep roots and its ability to thrive under adverse circumstances. "The dandelion is not easily uprooted," he observes. "Its beauty is persistence."

Three years before the Dec. 2 terrorist attack in San Bernardino that took the lives of 14 people and wounded more than 20, Mr. Delgado, who teaches at California State University, San Bernardino, began collaborating with a photographer and fellow professor, Thomas McGovern, to document this city's scrappy allure. Their work, which has included exhibitions, a book and a public art project, is leading an effort outside traditional cultural institutions to reinvigorate and redefine the city through the arts — a movement that has drawn support from many quarters: from longtime residents, from political, cultural and religious leaders and from young art activists.

In "Vital Signs," a collection of poems and photographs published by Heyday Books in 2013, Mr. Delgado, now 55, and Mr. McGovern, 58, made their first joint effort to "validate that our community is worth knowing," Mr. McGovern said in an interview. Even before the news media descended, the city was bankrupt, a poster child for urban ills — the poorest city of its size in California and a haven for gang violence, drug addiction, foreclosures and political dysfunction. San Bernardino has long been known for nightmarish air pollution in which asthmatic children from low-income families breathe diesel fumes from cargo trains and trucks — what Mr. Delgado describes in a poem as "the forklift air."

The poet, who was born in Mexico, and Mr. McGovern, a onetime photo editor for The Village Voice, use artwork to chronicle an alternative San Berdoo, as the city is frequently called. It is the San Bernardino of exuberant Sunday morning swap meets, the one filled with hand-painted signs for butcher shops, groceries or western wear. Its commercial street murals, largely adorning Latino businesses, extend the Mexican muralist tradition to urban precincts in a county that has the third largest percentage of Latino residents in the United States.
Continue at New York Times. To get even more insight into this collaboration, check out the "Vital Signs" piece we ran in 2014.