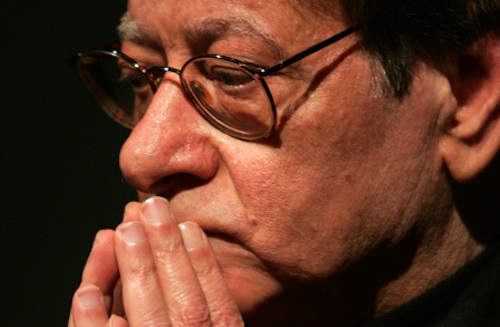 We were thrilled to hear the Darwish Awards going to Ghassan Zaqtan, Elias Khoury, and Alice Walker over the weekend. From Arabic Literature (In English):
The Mahmoud Darwish Awards were announced today in Jordan, on the anniversary of the poet's birth, going to Palestinian poet Ghassan Zaqtan, Lebanese novelist Elias Khoury, and US novelist Alice Walker:

Each winner was awarded $25,000.

Zaqtan, who was shortlisted for the US-based Neustadt and was co-winner of Canada's 2013 Griffin Poetry Prize, along with his translator Fady Joudah, was cited for both his great knowledge of poetic tradition and modernism. A release noted that Zaqtan has been translated into a number of languages, including English, French, and Chinese.
To hear Zaqtan in conversation with Fady Joudah, head to this episode of "Poetry Lectures." Congrats to all!