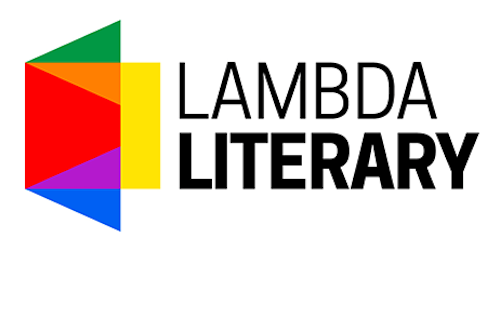 On the horizon: the 28th annual LAMBDA Literary Awards, which take place in New York City this June. In anticipation of this year's festivities, LAMBDA announced yesterday the awards' finalists in the following categories: Lesbian Fiction, Gay Fiction, Bisexual Literature, Transgender Fiction, LGBT Debut Fiction, LGBT Nonfiction, Transgender Nonfiction, Lesbian Poetry, Gay Poetry, Transgender Poetry, Lesbian Mystery, Gay Mystery, Lesbian Memoir/Biography, Gay Memoir/Biography, Lesbian Romance, Gay Romance, Lesbian Erotica, Gay Erotica, LGBT Children's/Young Adult, LGBT Drama, LGBT Graphic Novels, LGBT SF/F/Horror, and LGBT Studies. Congratulations to all of the finalists!
The 28th Annual Lambda Literary Awards–or the "Lammys," as they are affectionately known–kick off another record-breaking year with today's announcement of the finalists. They were chosen from a record 933 submissions (up from 818 last year) from 321 publishers. Submissions came from major mainstream publishers and from independent presses, from both long-established and new LGBT publishers, as well as from emerging publish-on-demand technologies. Pioneer and Trustee Award honorees, the master of ceremonies, and presenters will be announced in April. The winners will be announced at a gala ceremony on Monday evening, June 6, 2016 in New York City.

"The Lambda Literary Awards were founded in 1989 to elevate the profile of LGBT literature," said Lambda Literary Board President, KG MacGregor. "In so doing, we also elevate the lives of those who find themselves authentically portrayed in our stories. It is with great pride that we come together each year to celebrate the excellent works of inspiring authors who have walked in our shoes."

Now in their twenty-eighth year, the Lambda Literary Awards celebrate achievement in lesbian, gay, bisexual, and transgender (LGBT) writing for books published in 2015. The awards ceremony on June 6, 2016, will be held at the NYU Skirball Center for the Performing Arts (566 LaGuardia Pl, New York, NY 10012). The red carpet and specially ticketed VIP Cocktail Reception will be held before the ceremony. The after-party, open to all with a general admission ticket, will follow at Le Poisson Rouge. For more information and to buy tickets, please visit www.lambdaliterary.org/awards. [...]

Lesbian Poetry

The Devastation, Melissa Buzzeo, Nightboat Books
Everybody's Bread, Claudia Rodriguez, Korima Press
Experience in the Medium of Destruction, Sara Jane Stoner, Portable Press@Yo-Yo Labs
Girls Like You, Margot Douaihy, Clemson University Press
Life in a Box is a Pretty Life, Dawn Lundy Martin, Nightboat Press
Pelvis with Distance, Jessica Jacobs, White Pine Press
Say/Mirror: Poems and Histories, JP Howard, The Operating System
Shorthand and Electric Language Stars, Stephanie Gray, Portable Press@Yo-Yo Labs

Gay Poetry

Angel Park, Roberto F. Santiago, Lethe Press/Tincture
Boy with Thorn, Rickey Laurentiis, University of Pittsburgh Press
Canto Hondo/Deep Song, Francisco X. Alarcón, University of Arizona Press
Crevasse, Nicholas Wong, Kaya Press
Otter, Ben Ladouceur, Coach House Books
Reconnaissance, Carl Phillips, Farrar, Straus and Giroux
Steep Tea, Jee Leong Koh, Carcanet
Teaching a Man to Unstick His Tail, Ralph Hamilton, Sibling Rivalry Press

Transgender Poetry

Why Dust Shall Never Settle Upon This Soul, Ryka Aoki, Biyuti Publishing
Impersonation, Joy Ladin, The Sheep Meadow Press
succubus in my pocket, kari edwards, EOAGH Books
We should also note Kevin Hogan's My Ríastrad, a collection of poetry, was nominated in the Bisexual Literature category. Learn more at LAMBDA Literary.