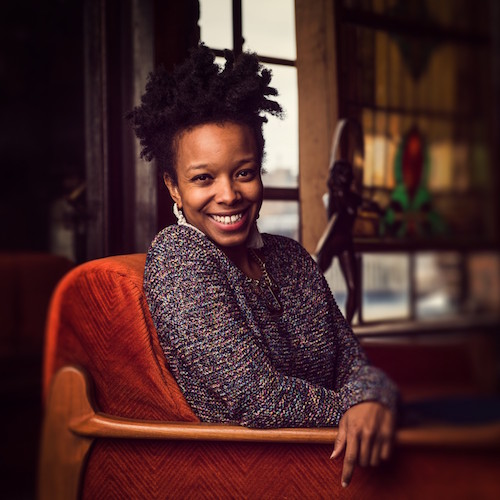 Music site Okayplayer talks to poet and singer Jamila Woods, who "explores topics involving blackness, womanhood and her hometown of Chicago." They discuss her influences, being signed to her label Closed Sessions, songwriting and poetry, and what she has learned from her contemporaries. An excerpt:
OKP: What are some elements that you've learned about yourself that comes out in your music?

JW: I like making sounds with my voice that aren't necessarily words, somewhere between scatting and stuttering. I like economy of language and lyrics that say something without becoming too wordy or cluttered. I also like a lot of different genres of music. I had a really intense alternative rock phase in middle school, and I think it's fun to pull from those influences in addition to the R&B, soul, hip-hop and gospel music that I love.

OKP: Can you talk about the first song you wrote and what it was about?

JW: The first song I ever wrote was called "Entire." I recorded it in my bedroom on GarageBand. It was a self-love song that I wrote after a bad breakup. The first line of it goes: "This is a love song for myself, I'm not gonna talk about you in it." The lyrics are kind of snarky in a laughing-to-keep-from-crying sort of way.

OKP: How can your music speak truth to power in an age where people are so quickly digesting sounds and disposing of artists in a nanosecond?

JW: I think it helps to have layers to the music. With poetry, my favorite poems are the ones where I notice something new every time I read it. That's how I try to approach songwriting. There may be a message behind a song but it's never something that can really be fully digested in one listen, so you have to keep coming back.
You can find some of Woods's poetry in The Breakbeat Poets: New American Poetry in the Age of Hip-Hop. Read the full interview at Okayplayer, and listen to her single, "Blk Girl Soldier," below.
https://soundcloud.com/jamilawoods/blk-girl-soldier-prod-by-jus-cuz-saba