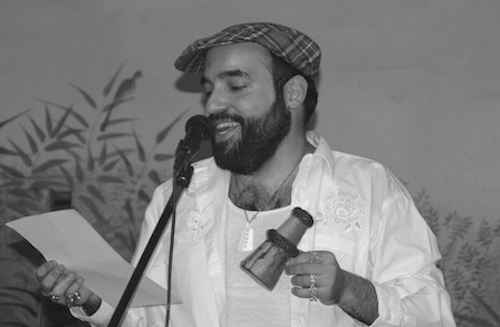 Urayoán Noel spoke with Alexandra Van De Kamp about his poetry and poetics in preparation for his impending visit to San Antonio, with a jam-packed schedule of performances at a variety of San Antonio cultural institutions including Gemini Ink, Guadalupe Cultural Arts Center, and Our Lady of the Lake University. More:
Gemini Ink: In your latest collection, your poems are dense with sound. You often use the page as an open field in which words ricochet off of each other in athletic, circus-like ways. For example, there are staircase sonnets, anagrams, and concrete poems circling and roving across the space of the page. What would be some of the first things you would say to someone new to your work as a way to introduce them to this book?

Urayoán Noel: Wordplay is central to my poetics, and I structured the book (as I often do) around a pun: brain hemispheres and world hemispheres and their respective noise/buzz. So, yes, noise is a constitutive feature and a compositional one as well, since I play with homophonic translation and with the difference/dissonance between languages. Such is the case with buzz and rumor inasmuch as they do not quite translate into one another but rather give way to a field of associations: buzz begets biz and voice/voz and even bus while rumor gives us room and rheum and rhyme/rima. My poetry has always been highly musical (it must be a Puerto Rican/Caribbean thing!) but that music has become more dissonant in this book.
Learn more at The Rivard Report.