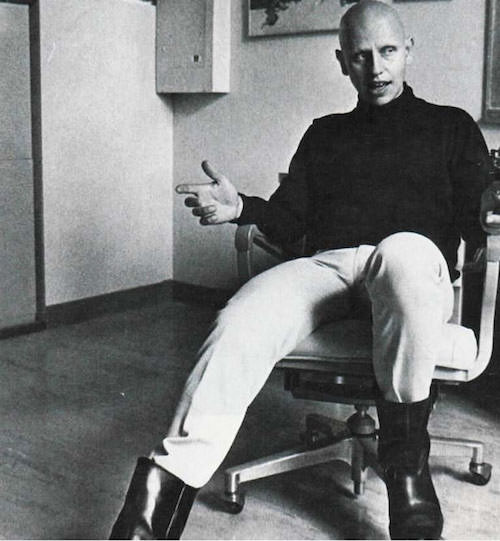 Harriet staff is reeling from news that David Antin has passed away. A poet, art writer, performance artist, beloved teacher, and critic known for his masterful "talk poems," Antin was the author of—among other books—Talking (1972), Talking at the Boundaries (1976), Tuning (1984), What it Means to be Avant-Garde (1993), and a book of essays, Radical Coherence: Selected Essays on Art and Literature (2011), which collects over 40 years of looking at and thinking about innovative art.
Antin was a professor in the Department of Visual Arts at the University of California-San Diego for over 25 years. He received numerous honors and awards for his work, including fellowships from the Guggenheim Foundation and the National Endowment for the Humanities. He received the PEN Los Angeles Award for Poetry in 1984, and his papers are held at the Getty Museum. His work, talk, mind, performances, and teaching have influenced everyone from colleagues and friends in what has been called the "Oral Poetics Movement" like Jerome Rothenberg, to fellow improvisatory poet Steve Benson, to, more recently, Anna Moschovakis.
Head to PennSound for recordings and video from 1978 to 2014, including both his 1985 and 2014 talks at the Poetry Project; and a list of publications, interviews, and reviews of Antin's work is at EPC.
We'd also like to point out his Segue reading and discussion with Eleanor Antin (2013), and this talk on Kathy Acker (2002), in which a humorous equation is made between the genre of the novel and the accountant:
https://www.youtube.com/watch?v=kgcMDnyObSs
Antin was not one for exalting the role of the poet; as he said in "Modernism and Postmodernism," the poet is simply "up on his feet, talking." In Tuning, weighing talking and writing turns into a meditation on the present: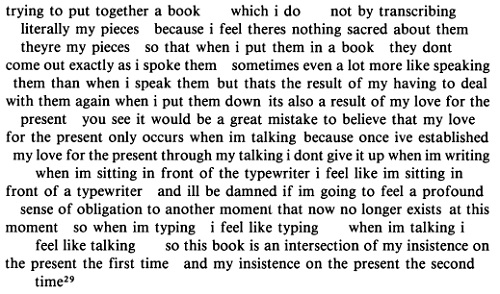 The task of his art is, Antin wrote, to "slow down the fantasy and illusion of understanding." As Charles Altieri has remarked, meaning then depends on "the interactions of people as they try to construct shareable worlds."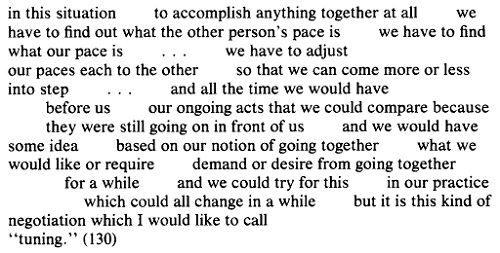 And a favorite example of how Antin could map poetry onto the space of art writing is in his essay "the existential allegory of the rothko chapel" in Seeing Rothko.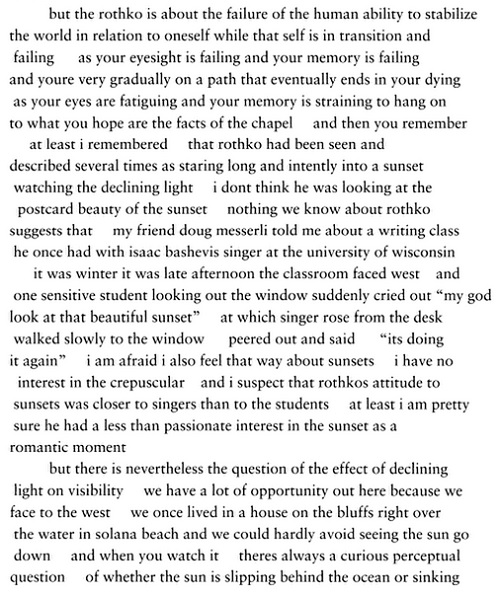 An extended biography is at UCSD. Our thoughts are with his family and friends. His poems "Allegory," and "The Marchers" appeared in the October 1966 issue of Poetry.