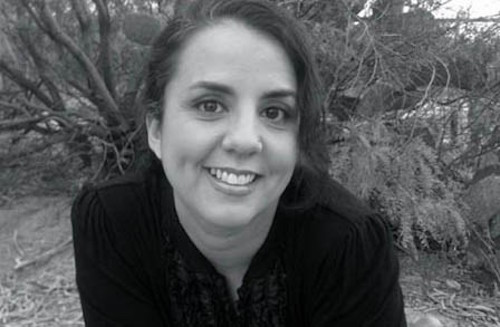 Poet, journalist, and memoirist Rigoberto González interviews Carmen Giménez Smith for NBC News's Latinx Channel. "Her verse has been widely celebrated for its lyrical and political perspectives on femininity and feminism," he writes "and for the way it reinvigorates poetic language with the use of such devices as the fragment, associative meaning and elliptical storytelling." More:
Carmen Giménez Smith is one of the most productive Latinas in American literature, and her mission is ensuring that innovative poetry connects with varied audiences.

An award-winning poet herself, her books include "Odalisque in Pieces" (2009), "The City She Was" (2011), "Goodbye, Flicker" (2012), and "Milk & Filth" (2013), which was a finalist for the National Book Critics Circle Award.

[...]

She is also the author of a memoir, "Bring Down the Little Birds: On Mothering, Art, Work, and Everything Else" (2010), which creates a portrait of a Latina in the contemporary world as she navigates her many roles, from motherhood to working professional, negotiating the big heartaches and small triumphs that come with the responsibility of being one busy woman.

Six years after the release of that memoir, Giménez Smith continues to cultivate a career that keeps her active. Besides being a writer and a professor at New Mexico State University in Las Cruces, she also serves as publisher for Noemi Press and until recently, as editor-in-chief of the literary journal Puerto del Sol.
Read more at NBC News. And please do recall Carmen's tenure on Harriet as a featured blogger back in November of 2013.