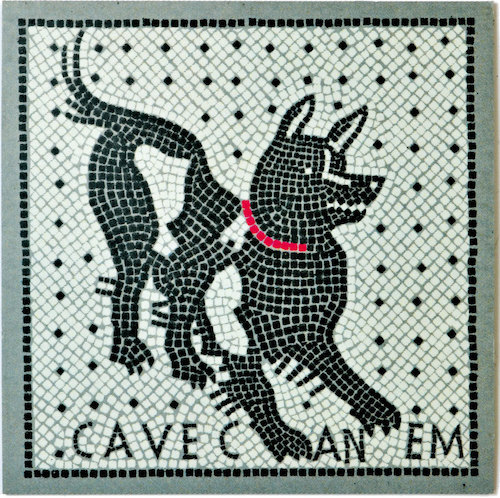 Recently, I called upon the mild mannered, ferociously enthusiastic cofounder of Cave Canem, Cornelius Eady. I was curious about his perspective on the last two decades of CC. He shared stories with me—how rare it would be to find just one Black poet published in each major journal. How it's impossible to count the CC fellows who have gone on to teach in colleges and schools cross the country. How CC fellows have started their own presses, become editors at journals, started their own collectives, are running MFA programs—how the need for CC is more important now than ever in a political landscape that has shifted more than most had ever anticipated.
I could go on, but I think it's more fitting for the CC fellows to tell you themselves. Recently, I asked Cave Canem poets on Facebook for their reflections on two decades of change since the inception of Cave Canem. Here is only a small sample of their testimony, a sampling of how this organization has changed so many folk's lives, and how they have evolved since the first meeting of Black poetic minds in the town of Esopus, New York in 1996. Some were rather established in their pursuit of poetry—others had never written a poem or were in grade school. Some of them are CC faculty, some are fellows. All of them had something to say about how CC changed their lives.
***
Toi Derricotte, Cofounder
Twenty years ago I was planning with Terrance and Michelle Elliot, our first staff, the 8-hour drive to Mnt. St. Alphonsus. We were excited, hopeful, and a little nervous. We had no idea what would happen. Until the opening circle. I love you guys today even more. I had an idea that you would write the greatest poetry of the last and the present century. I am more sure of it than ever.
Marilyn Nelson
In 1996 I was 50, with a 16 year old son and a 10 year old daughter and a difficult marriage. I was probably an Associate Professor at that time, teaching American lit surveys and African Am lit surveys and American Ethnic lit surveys, The Short Story, Mastepieces of British and Am Lit and Women in Film and an occasional creative writing course or grad seminar, and serving on several time-wasting committees in a department in which I felt I was well-liked, but not very much respected. They wanted me to be an academic scholar, not a poet. That year was a turning-point for me: the year I said No more Professor Nice Girl. Against the advice of several poet-friends who warned that I would be relinquishing what little reputation my work had won for me under a different last name, I legally changed my name back to my maiden name and came out as a Poet. I knew few other poets, let alone other black poets. I was so lonely I had to force myself to get out of bed every day. When I turned 50 I knew I had to change my life. That year I moved out of the house and my new life began.
Rickey Laurentiis
1996? I was seven years old. I was enrolled in Holy Ghost Catholic Elementary School in New Orleans, Louisiana, one of a few all-black Catholic churches in the land and the church of my family. Either 1st or second grade. Both grades, at the time, were taught by a pair of nuns who were actual blood-related sisters: I was sort of interested that they were the only two white teachers I would have up until high school (when, just as suddenly, finding a black teacher again would be near impossible.) They remain two of my favorite teachers to this day: one because she was patient to teach an over-eager kid how to write in cursive; another because she recognized my love of books and would often let me go to the library whenever it was I finished my assignments early. It was not yet fourth or fifth grade, when I'd start to be called "faggot" or "white boy," insultingly. My grandfather still read to me, nightly, the comics. He had not yet died, peacefully in hospice, in our living room. New Orleans was not yet synonymous with floodwaters, and we carried a mocking laugh at the ideas of hurricane since they were our version of "snow days." I can say this: I was happy. For everything else, please refer to Frederica Anderson, my mother.
Roger Bonair Agard
I was just deciding that I wanted to spend my life working hard at writing. I was deciding that I'd found the one thing that I wanted to work hard at—poetry. I'd never encountered such a thing before and I was already 28. My poems were wildly terrible. I had not yet heard of Cave Canem. I wrote every day; on lunch from my job at the synagogue, on the train on the way to work, on the way to school, on the way to varsity soccer games for Hunter College, in bars all over the city. I would that year, hear about the Nuyorican Poets Cafe. I was reading in open mics all over the lower east side. I didn't care where, how, with whom. I read the poems. I went home. I revised them. I hadn't considered the state of a black aesthetic. I wasn't aware of my own.
Morgan Parker
I was 9. My literary community was me, being bullied for wearing blazers. Founded Parker Publishing House during recess one day. Took submissions; told meanies to "submit again later."
Amanda Johnston
20 years ago I was 18 with a one-year-old on my hip in Austin, TX. I had her the year before, dropped out of the liberal arts magnet high school and finally stopped seeing her drug dealing / using father after five years (yes, 13 to 18) because I believed if I didn't deserve better I knew my baby girl did. I got my GED two months before she was born and started taking classes at the community college that year. All I knew was work. All I knew was hustle and take care of my baby. If it was legal, I was getting that money. My baby deserved it if I didn't. Fast forward to 2004, living in Kentucky, married for four years, had my second daughter, was inducted to the Affrilachian Poets. Nikky Finney told all the APs we had to apply to Cave Canem. I looked at the website and was completely intimidated. Fast forward to today, still married to Mr. Johnston, both babies are big, got my MFA and teaching at the Stonecoast MFA program, and never left CC after my first summer in 2005.
Tara Betts
In 1996, I was writing as a freelance hip hop journalist and finishing my B.A. at Loyola University on the North Side of Chicago. I was just starting to go to open mics. I had heard about a club called Spices which eventually became the inspiration for "love jones." I may have had my first feature as a poet at The Cotton Club that year.
francine j. harris
20 years ago I was living in a citified part of Arizona's desert going to ASU. I had finally figured out a way to get the education I needed after being in community college for a lot of years. I had just figured out that there were real poets in the world. I knew that some of them were black (there was sightings of Ai at thrift stores, talks of the Rita Dove we'd missed) but I didn't know them personally. Black poets were mythic, aging, anthologized. I did all my writing in a flip notebook and typed them in the computer lab late at night. My friend took me to a thing called a "poetry slam" (it was so quiet and civil y'all) and I won it but I knew, could just tell, it was because I was a black girl. I started re-reading Baraka and Sanchez around that time. Around that time I discovered Komunyakaa and Shange and Kaufman and Wanda Coleman, (also Morrison and Naylor).
Joel Dias-Porter
In '96 I was a bad but talented Black Nationalist poet on Howard's campus every day using the Computer Lab, because no computer. I saw a flyer where Yusef was going to be leading a workshop at Provincetown FAWC, so I called everybody in my little writing crew. Then I saw a poster in Ethelbert Miller's office with the words Cave Canem on it. E suggested that I apply, I passed the info on to erry black poet I saw. I sold $5 chapbooks all Spring to scrounge up enough cheese for train tickets to Esopus.
Reginald Dwayne Betts
1996. Damn. That year I was high no less than four days a week. I was smoking blunts to the head before first period. That's the year Charles died, murdered by a cat I went to middle school with. Same year that two of my classmates murdered another classmate. They ended up getting life. We still ain't really understand what it meant to go to prison as a juvenile. Went to prison that year. Wept for the first time in my life. Judge said I wouldn't be going home for Christmas, he might as well have added eight Christmases to that. Only other time I've wept is that first CC, ten years later. After meeting Lucille Clifton. Will never forget that. Asked her a dozen questions. Headed to lunch my head was all fucked up. I can't remember who came and held my hand. I think it was Wendy S. Walters. I don't know, my eyes were filled with some kind of joy.
Toni Lightfoot
I was hosting a weekly open mic in DC and working teaching with Van Jordan, sometimes six days a week through Writer's Corp. I was a Jenny McKean Moore fellow which meant I attended a weekly workshop taught by Cornelius Eady with most of the 15 DC folks who ended up at CC summer of '97. I cowrote a poetry play called Jazz, Wine, & Poetry: An almost love story and helped other poets produce chapbooks. I was often in the back seat of a packed car on my way to a conference or reading.
Maria Hamilton Abegunde
In 1996, I would have just fully entered the realization and acceptance that the ancestors were talking to me for real. I keep a note in front of my desk—The Answer: Because it can change the world. Question I asked to a fifth grade class: Why would a poet be invited to a community leadership day. In 1996, I came to really know and speak about the fact that poetry had saved my life since the time I was six years old. I am, therefore, loyal to poetry more than any other form of creative writing that I do. In speaking this truth in public, I came to understand how deeply wounded we Black people were by slavery and what we could not see. Poetry continues to save my life and they are here to help others know how to save their own lives. Cave Canem made it possible much later to meet so many of you and three of my deepest and closest women of my heart. Now, poetry is the thing I return to to write about being in Juba.
Maya Marshall
I was thirteen and living in Houston with my mom. I had filled many a journal with sentimental and political poems. My mom was touring her one-woman play, and I was tagging along to black box theaters and green rooms all over the place. I knew I'd write for the rest of my life.
Monica Hand
I was living in the suburbs of WDC with my two children, working for the Postal Service and writing in the middle of night when everyone was sleeping.
Alyss Dixon
I had a brick cellphone and was writing jokes for Chris Tucker on Money Talks (most which he didn't use), doing my Hollywood Hustle as an assistant. I had given up poetry after winning my first prize from Yale's English Department because I went to Nuyorican one night summer of 1991 and thought there was no WAY I could poet like that. I heard about CC from a friend who remembered me writing and kept y'all in my pocket until Ashaki M. Jackson came into my world and gave me LIFE! Camille Dungy gave me her time and energy, Greg Pardlo showered me with questions, and you all saved me from despair.
Sheree Renee Thomas
I took writing workshops at the Frederick Douglass Creative Arts Center, which at the time, was the only black organization I was aware of that offered such a thing. MFA candidates from NYU, Columbia, and Hunter would flock to the classes because they said they barely got any feedback in their programs. It wasn't easy to find the kind of space Cave Canem later provided. My first CC workshop was a couple of years later with Elizabeth Alexander at Poet's House, when they were on Spring Street. Good, good memories.
Derrick Weston Brown
Twenty years ago I was a sophomore at Hampton University. I had bombed out academically that year and was heartbroken over my first real taste of love. My homie James Bennet put me on to Paul Beatty and hipped me to Joker Joker Deuce, Big Bank Take Little Bank, which led me to The White Boy Shuffle which blew my wig back. I started imitating his style, went to campus open mics and had no idea about the world of black poets beyond the student union and freestyle ciphers in Wilder Hall. What did I know? What did I know? Six years later who knew I'd join the loyal dog clan.
JP Howard
In 1996, I was a few years into a new relationship with my partner, Norma Jean. I wasn't a Mama yet, but knew I wanted kids and still have the odes and other love poems I wrote in 1996 to the child we both wanted. By the end of 1996 we were expecting our first son, Jordan, who is now 19. Both of our sons/suns are now beautiful black poets who write eloquently about the challenges of being a young, black male in this country (our youngest son, Nicholas, now 12, grew up in CC) and is an active part of #BlackPoetsSpeakOut, which was founded by CC poets. I was a public interest lawyer, teaching elder law at a local law school in 1996 and though I always considered myself a poet, it would take me over a decade to finally connect with my CC family. I took my first regional New York CC poetry workshop in the Spring of 2007. I was accepted as a CC fellow that summer. I was over 40 and thanks to encouragement from CC poets, instructors and my MFA program, I was finally pursuing my passion for poetry.
January Gill
In 1996 I was at NYU in my first year. I was 27 and couldn't imagine what I would do with my life beyond grad school. Toi Derricotte asked me to attend the first retreat, but I couldn't envision it. (I had studied with her in the late 80s at ODU—she also helped me get into NYU. Can't thank her enough for that.) But by '97, I was ready. I still have paperwork, pics, and maybe an old newsletter in a box somewhere so if I find it I'll upload it. So I attended '97 and '99, and hoping to complete my third year once the kids are a little older. Can't imagine where I would be without CC, and I'm so proud of the fellows who followed.
Jacqueline Trimble
Twenty years ago, I was a full-time wife, mother of two young children, and director of an honors program at a small university. I was also ABD and trying to finish my dissertation, having put poetry on hold yet again for another life. I had decided that my hope for being a writer was pretty much dead, and then I went to an Alice Walker reading at a local, independent, African American bookstore (Roots & Wings, unfortunately closed now) and my husband asked her, "How can I help my wife write?" And Alice Walker said, "Do the dishes." I decided at that moment that no matter what, I was going to find time for writing. Something else would have to go—dishes, housework, sleep. . . something else. Fifteen years, another child, and a PhD later, I finally managed to make room for poetry. If only I had discovered CC and the strength to write twenty years ago. . .
Erica Hunt
In 1996, I had published two books, had two children, a daughter age eight and a son, one-year-old. I knew lots of poets but the three who were life savers were Harryette Mullen and Cecile Giscombe and Tracie Morris. Before these poets, there was Baraka, Kofi Notambu, and very, very importantly, Lorenzo Thomas. I had a full-time job as a senior program officer at a social justice foundation, and was the "volunteer" director of a Black foundation. I taught a little, first at Naropa and then at Penn, where I was fortunate to have Aichlee Bushnell as a student. Finally, I was asked to teach a New York CC workshop—2002 or 2003 and met wonderful poets, Dawn Lundy Martin, R. Erica Doyle, Ronaldo Wilson, Shelagh Patterson, E. J. Antonio, and novelist Emily Raboteau. Since then, I have led workshops for CC four or five times. The tribe of writers, readers, innovators continue to grow. I love Black writing and CC folk bring me joy.
Born in Detroit, poet Tyehimba Jess earned his BA from the University of Chicago and his MFA from New York University. He is the author of leadbelly (2005) and Olio (2016), winner of the Pulitzer Prize. Jess is the rare poet who bridges slam and academic poetry. His first collection, leadbelly...