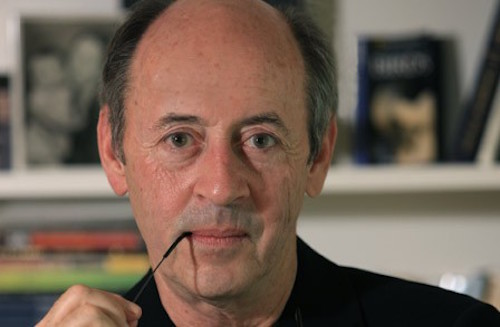 "For NPR fans, Billy Collins needs no introduction," writes Camilla Domonoske for NPR. But for you Harriet readers, we should say that Billy Collins is an American poet--former U.S. Poet Laureate, in fact--and a frequent guest on A Prairie Home Companion. A fan asked him recently: "How would someone who wants to become a poet get started?"
Reading, Collins answered — lots and lots of reading. He cited Malcolm Gladwell's famous "10,000 hours" benchmark as a good standard.

"It's such dull advice. There's no key to it," he said. "It really lies in the simple act of reading tons of poetry. And I mean not just stuff you find in magazines but if you really want to be trained in poetry you need to read Milton — you need to read Paradise Lost. You need to read Wordsworth — you need to read Wordsworth's 'Prelude.'"

"That's if you want to take it seriously. If you don't want to take it seriously, you can just get a 79-cent pen and express yourself," he laughed. "No one's gonna read it with any pleasure because ... you haven't paid attention to what happened in the past."
He also discusses rejection, the genesis of his poem, "Cosmology," and what it's like to hear other poets read their work. You can watch Collins's conversation with NPR audiences for his recent reading on Facebook Live, here.