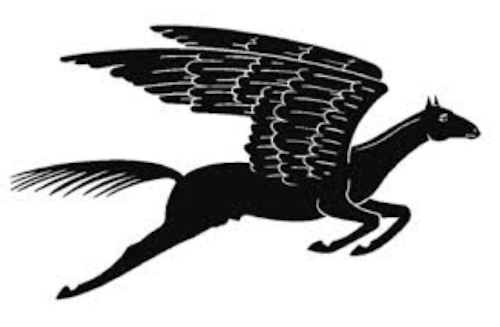 2016 has come to pass... As we do each year, your dutiful Harriet Staff asks employees of the Poetry Foundation to share a book (or two) that helped get them through the year.
***
Fred Sasaki, Art Director
Anna Świrszczyńska, Building the Barricade (Tavern Books), Translated from the Polish by Piotr Florczyk with an introduction by Eavan Boland.
"Anna Świrszczyńska's elemental, extractive accountings of the Warsaw Uprising present a history of pain and of personhood so irremediable and unembellished that neither can be stripped from even the dead. Building the Barricade, harrowing and demanding, here takes its place in English among the twentieth century's master works of war-witness."
—Jane Hirshfield
Lindsay Garbutt, Assistant Editor
How, how to choose only one book? Just thinking about all the incredible debut collections published this year is enough to make my heart feel full (some of the stunners here). To make my decision slightly easier I decided to narrow my options to non-debut books, since they often get less attention. There are still too many to mention, but to pick just two (cheating, I know), let me recommend Vievee Francis's Forest Primeval (Northwestern University Press) and Aracelis Girmay's the black maria (BOA Editions). Francis's book is tender with love, violence, family, and food:
                Given (and it is given) your desire
as an abyss none can fill or fathom, given the received
needs of men and women to be pleased and please,
given the construction of a bird's nest of pain, a bundle
of found objects and thin limbs, give me something
else.
—From "Altruism"
Girmay's poems resound from the vast seas of history and immigration to the intimate relationships of sister and brother, stargazer and sky, mother and child:
I heard the stranger & my brain, without looking, vowed
a love-him vow. His struggling, merely, to be

split me down, with the axe, to two. How true,
the thinness of our hovering between the realms of Here,
Not Here.
—From "the black maria"
Holly Amos, Editorial Assistant
Jos Charles, Safe Space (Ahsahta Press)
In a world in which people "send each other text messages // like what chemicals are in ur body / today," we need more poems that are as open, direct, funny, cutting, and wise as Jos Charles's Safe Space. "I mean no one / says I love u / without saying something / else // No one says I / love u alone." In their author statement on the Ahsahta Press site, Charles's says it better than I can: "Safe Space sketches the materials of another world—one where to be trans is to already be a censored body, to be a survivor of assault is to endlessly relive that assault, and to be young is to be helplessly more ancient than your boss."
Katherine Litwin, Library Director
Aracelis Girmay, the black maria (BOA Editions)
"& when it happens, / you, or me, / but always you, actually, / & more brutally, / into the sea's greater silence," Girmay writes in to the sea (any). These are elegant, mysterious, and devastating poems, and this collection has been my necessary companion throughout the year.
Maggie Queeney, Library Coordinator
Safiya Sinclair, Cannibal (University of Nebraska Press)
H. Melt, Education and Youth Services Assistant
This year was groundbreaking for trans poetry. Several poets released stunning debut collections from across the country, and across poetic style, subject matter, and form. My top three favorites included:
1)      There Should Be Flowers (Civil Coping Mechanism) by Joshua Jennifer Espinoza. The standout quality of Espinoza's work for me is her tone--a mix of sadness, sarcasm and wit. Espinoza bluntly asks, "How long can I keep tricking you / into thinking what I'm doing / is poetry / and not me begging you / to let us live?"
2)      Sad Girl Poems (Sibling Rivalry Press) by Christopher Soto (aka Loma). This chapbook is a testament to queer and trans resilience. Loma interrogates the concept of home and calls for a world without the violence that often plagues queer and trans lives.
3)      Sympathetic Little Monster (Ricochet Editions) by Cameron Awkward-Rich. Awkward-Rich is obsessed with theories of motion and uses it as a defining quality of our lives. He often blends poetry and prose, writing about family, race, and mental health.
Some of the other first books by trans poets that were released this year include: Ari Banias's Anybody (W.W. Norton), Kay Ulanday Barrett's When the Chant Comes (Topside Press), Jos Charles's Safe Space (Ahsahta Press), Kokumo's Reacquainted with Life (Topside Press), and Kit Yan's Queer Heartache (Trans-Genre Press). All deserve much more attention than they have received. Hopefully, the poetry world will take notice. And if they don't, we will continue writing about and celebrating each other.
Stephen Young, Program Director
W. S. Merwin's Garden Time (Copper Canyon) reflects on the gifts of the natural world, passing time, memory, and the mysteries of being with incantatory music and transcendent wisdom. Though not always sanguine in their outlook, these are poems of deep, abiding peace by an essential poet whose voice should be treasured by all.
Beyza Ozer, Events & Logistics Intern Intern
i be, but i ain't (YesYes Books) by Aziza Barnes is one of the most powerful collections I've read all year. It's a conversation with ghosts, it explains complexities of the world and, specifically, in America. The way Barnes experiments with form is outstanding, and you never expect what is coming next while reading any of their work, but it's sure to be a knockout.
Careful Mountain (Civil Coping Mechanism) by Sara June Woods and There Should Be Flowers (Civil Coping Mechanism) by Joshua Jennifer Espinoza are also two poetry collections that blew me away this year with their individual tellings of trans/gender-nonconforming life, and they are two of my favorite poets to read.
Polly Faust, Media Assistant
Tara Betts, Break the Habit (October 2016)
Two of the authors praising this collection note the feel of jazz in Bett's poetry, but I want to praise the other music in the book. Tara Betts calls to and quotes from The Cure and Glen Campbell as she confronts and begins to recover from her divorce. These lower-brow references—and her section on a spider neighbor at the end of the book--balance heartbreak with the mundanity of recovery. I also highly recommend seeing her read live if you get the chance—she told wonderful stories when I went to this book's launch at Women and Children First.
Karl Saffran, Permissions Coordinator
A great thrill for me this year was discovering the work of Donald Britton in In the Empire of the Air: The Poems of Donald Britton (Nightboat Books). The only other volume of Britton's work, Italy, was published by Dennis Cooper's highly collectable Little Caesar Press back in 1981, so I think it's safe to say that I'm not only one that needed this introduction. In the Empire of The Air includes the poems from that volume, including the great and eponymous "Italy," as well as many other poems written before Britton's death in 1994. A friend and contemporary of poets like Cooper, Joe Brainard, and Tim Dlugos, Britton's poems are similarly playful, but contain a welcoming kindness to their sadness, as evidenced by poems like "Elevators I." The poems are certainly of that school (although it's one I love), but still feel fresh being first read in 2016: "The start of the new era / Of desperation is starting over."
Michael Slosek, Web Editor
In 2016, several books, too many books, could have made it on this list. Three books to make mention of here: Roberto Harrison's culebra (Green Lantern Press), for the book's long, incantatory, spell-like poems; John Tipton's Paramnesia (Flood Editions) for its razor-sharp, perfectly chiseled lines; Raúl Zurita's Sky Below: Selected Works, translated and edited by Anna Deeny Morales (Northwestern University Press), for giving us a survey of the entire oeuvre of a major poet.
Sara Wintz, Harriet Staff Writer
Thank you to the Los Angeles Review of Books's ever-rigorous and energetic editors, publishers, and writer Andrew Lyndon Knighton for introducing readers (myself, included) to poet Thomas McGrath and his 1962 collection Letter to an Imaginary Friend this year. I joined LARB and observed McGrath's centenary by delightedly time-traveling through Letter to an Imaginary Friend, marveling from 2016. (Best line is the first line: "From here it is necessary to ship all bodies east/I am in Los Angeles, at 2714 Marsh Street.") Bay Area poet Wendy Trevino's Brazilian Is Not a Race (Commune Editions) is thank goodness available as a free download for those of us who are internet-lurking and mischievous far-away readers: Trevino's valiant collection is a must read.
Corina Copp, Harriet Staff Writer
Denise Riley's Say Something Back (Picador) is her first book of poetry in some years, and I picked it up a little over a month ago. It feels very intimate, in that it strikes a chord; and if you've lost anyone recently, you'll find here a kindred, physical response to your unbearable call-and-no-response (song). Riley speaks to her dead, to the absent, in a contemplative lyric that's out of time—wholly valuable for the time we're in. "There is no depth to that blue. / It won't 'bring the principle / of darkness with it', but hums / in repose, as radiant static."
Other books of poems that I've been grateful to read this year: At the National Monument / Always Today (Pioneer Works Press), by Ted Dodson; Crystal Marys (Scary Topiary Press), by Feliz Lucia Molina; White Decimal (Omnidawn), by Jean Daive, translated by Norma Cole; 3 Summers (Coach House), by Lisa Robertson; The Performance of Becoming Human (Brooklyn Arts Press), by Daniel Borzutzky; The Unlovable (Troll Thread), by Shiv Kotecha; and Residual Synonyms for the Name of God (Ugly Duckling Presse), by Lewis Freedman. I'm also really into the Wendy's Subway Reading Room Catalogue for their residency this fall at BAM Fisher in Brooklyn. It includes not only their main collection (available to read on site), but works on theater, dance, performance theory, and contemporary poetics actually chosen by the artists showcased in this fall's Next Wave Art. If you can't make it there, see if they'll send you one. It's rare that we see these practitioners' sources indexed this way.