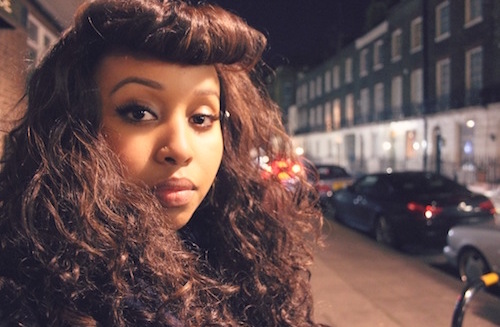 The Editor-at-Large for Literary Hub, Marta Bausells's recent commentary ruminates on the state of international politics (the Syrian refugee crisis, President Trump's Muslim ban, Black History Month) and applauds Warsan Shire and Beyoncé's ongoing collaboration. Shire, who wrote a poem to accompany Beyoncé's photoshoot announcing her pregnancy, immigrated from Africa and grew up in London. "Whether she is writing about the refugee experience, war, family or relationships, Shire grants humanity and individuality to people who have for too long been subsumed under collective terms like 'refugee' or 'immigrant'—or not talked about at all," Bausells writes. More:
A Kenyan-born British-Somali poet, Shire embodies Audre Lorde's notion of language as resistance. Her work is raw, bloody, painful, while at the same time it can be read as hopeful—by affirming the pain, we free ourselves from it. Recognized as the inaugural Young Poet Laureate for London in 2014 (alongside other awards) she has published two pamphlets: her first was "Teaching My Mother How to Give Birth" in 2011, which already displayed narratives of journey, war, and trauma that hit the reader in the face. Mouthmark, the small imprint that first published her in Britain, put it like this: "[Shire's] poetry is a kind of literary pointillism applied on a jazz-blues-blood-sex-rock-and-rolled canvas with sweat, tears and spittle as primary colours; if you don't get it you're not listening."

The timing couldn't have been better for Beyoncé to lift everyone up, yes, but also for Shire's poetry to consolidate as the words we turn to in this dark period. To me, their collaboration represents the duality of this cultural moment: the anger and the hope, the despair with a politics that eliminates all pretense of normal life, the need to take action while also just putting one foot in front of the other. The visual combination of old snaps of Beyoncé's family life, baroque pictures of her pregnancy—surrounded by flowers, saint-like, submerged in water—and Shire's words—an ode to a black Venus and the mysterious power of motherhood—feels at once divine and grounded in nature, both saintly and full of life. It reads like a sublime declaration, made even more powerful by the artists' silence around it. They let the art do the talking.
Continue reading at Literary Hub.