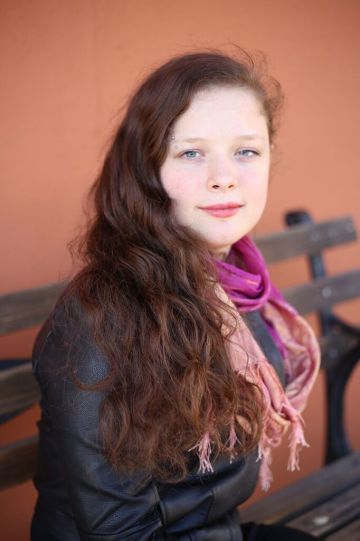 Molly McCully Brown's debut collection of poetry, The Virginia State Colony for Epileptics and Feebleminded, invites readers into the alarming history of an actual place, a state-funded residential hospital that hosted guests from 1910 through the mid-1950s. Brown grew up near the site. Her fascination with the hospital was sparked during drives past as she glanced out the car window at the site. Brown then began a research project culminating in this volume. Garner: "This book of poems is a feat of research worn lightly. Most of it is set in the mid-1930s, during the Depression, and the point of view moves among patients, caregivers, priests and harried others." More:
In its formal design this book resembles a slender ghost version of James Agee's text for "Let Us Now Praise Famous Men" (1940), his tangled epic about Alabama sharecroppers. Agee and the photographer Walker Evans made their trip to Alabama about the same time Brown's book is set.

Brown's table of contents has echoes of Agee's. Where his book repeats sections titled "On the Porch," she gathers her poems under headings like "In the Field (Winter 1935-1936)" and "In the Infirmary (Summer 1936)." Where Agee's text included a section titled "Intermission: Conversation in the Lobby," Brown's book includes a cluster of poems presented as an "Interlude."

Brown's impulses, like Agee's, are both documentary and poetic. Her book works because her blank verse, with its seemingly unstudied enjambments, is supple yet pared down. This is restrained writing that nonetheless contains all its essential oils.

Brown's diction, her bearing on the page, is precise but unfussy. She marshals exacting details (those sardines and carrots). Her psychological pantry is well stocked. If a handful of these poems drift sideways rather than push down the page, they don't lessen this book's achievement.