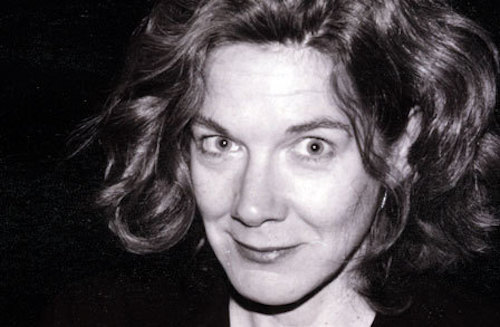 Scout Poetry does its anonymous-review-shuffle for Mary Ruefle's Private Property (Wave, 2016), the title essay of which "collapses the boundaries between the personal, political, and metaphysical." More:
The book contains 41 prose pieces of varying lengths and style. Some read like parables (a fox that cannot stop crying) and some like autobiography (a "cryalog"—reproduced in facsimile—that records how often Ruefle cried during one month in 1998 and launches a treatise on menopause). Scattered throughout are eleven untitled pieces that describe the colors of sadness. At times the kaleidoscopic impressionism of these color poems lacks the directional energy on display elsewhere in the book, but the images are striking and unexpectedly layered (orange sadness "speaks the strange antlered language of phantoms and dead batteries…").

Tucked in the back of the book is a playful note: "In each of the color pieces, if you substitute the word happiness for the word sadness, nothing changes." But it does, of course, for the reader has been permitted entry into the "private property" of Ruefle's mind...
Read the full review at Scout.