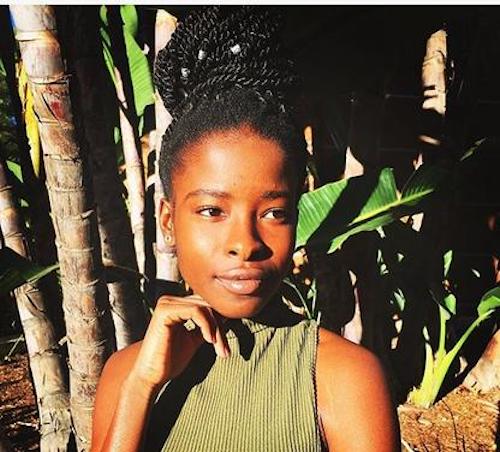 Poets & Writers reports that nineteen-year-old Amanda Gorman of Los Angeles has been named the first National Youth Poet Laureate! "The unprecedented title, to be awarded annually, honors a teen poet who demonstrates not only extraordinary literary talent but also a proven record of community engagement and youth leadership," writes Maggie Millner.
For Gorman, poetry and civic outreach aren't separate interests. The Harvard University freshman knows firsthand that creative writing can build confidence and a sense of community among young people whose voices are often underrepresented in mainstream dialogue. In 2016 she founded One Pen One Page, a nonprofit organization that provides an "online platform and creative writing programs for student storytellers to change the world." She continues to serve as the organization's executive director.

Gorman's own writing often addresses the intersections of race, feminism, and adolescence, as well as the changing landscape of her native Los Angeles. For both her poetry and her advocacy, Gorman has been recognized by Forbes, the Scholastic Art and Writing Awards, the YoungArts Foundation, and the OZY Genius Awards. She has also performed on The Today Show, ABC Family, and Nickelodeon News, and helped introduce Hillary Clinton at the 2017 Global Leadership Awards.

"For me, being able to stand on a stage as a spoken word poet, as someone who overcame a speech impediment, as the descendent of slaves who would have been prosecuted for reading and writing, I think it really symbolizes how, by pursuing a passion and never giving up, you can go as far as your wildest dreams," said Gorman at the ceremony on Wednesday evening. "This represents such a significant moment because never in my opinion have the arts been more important than now."
Read the full piece, which includes description of the awards ceremony at Gracie Mansion, at Poets & Writers.