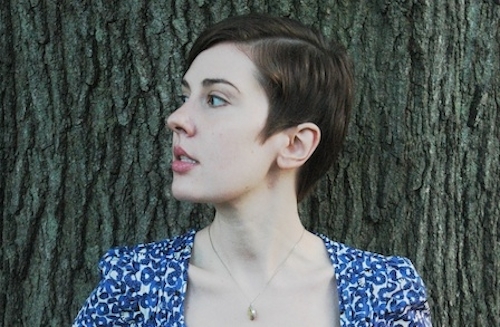 The Atlantic's James Parker considers the work of Patricia Lockwood--both her poetry and her sharp wit as exhibited on Twitter, how she "felt [the current political climate] in her whiskers, and she caught it in high-alert prose: the voluptuous illiteracy of Trumpismo." Lockwood's memoir, Priestdaddy, comes out in May. More on that:
Get past its horrible hipster title (surely there are at least two bands in Brooklyn called Priestdaddy?) and Lockwood's book is really a rather deliciously old-school, big-R Romantic endeavor: a chronicle of the growth of a mind, the evolution of an imagination. (I'm trying to avoid the word burgeoning.) Some of the most interesting stuff is about her relationship to language, to words, with which she enjoys an enviable Nabokovian intimacy: " 'Violinist' was a fig cut in half … 'Penniless' was an empty copper outline, and 'prettiness' seemed to glitter." Asked by her mother how she starts a poem, Lockwood invokes the concept of Pun Lightning, "that jolt of connection when the language turns itself inside out, when two words suddenly profess they're related to each other, or wish to be married, or were in league all along."

At one point in her story, having joined a fervently religious youth group, she experiments with "the gift of tongues." She doesn't like it. "It felt like I was sticking my finger down English's throat." Later, she falls in love with the man who will become her husband when he emails her some of his verses and, amid many lines about "the majesty of canyons, arroyos and mesas," she finds "one good image": The milk bottles burst like scared chickens. There's the poetic intelligence at work—exacting but rapturously available, elitist as to quality but erotic-democratic as to feeling, searching with its nose in the air for the line that can sweep it off its feet.
Read the full feature at The Atlantic.