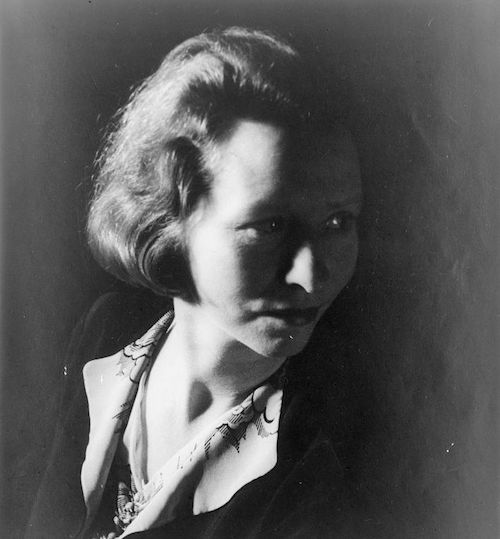 She was one of the first literary examples of "the new woman" and now a new Selected with works by the poet Edna St. Vincent Millay sheds light on important details about the life experiences that got her there. At Literary Matters, Caitlin Doyle explains: "With the release of this new selected poems edition, Holly Peppe, Millay's literary executor, and Timothy F. Jackson, the book's editor, redirect our gazes from Edna St. Vincent Millay the public figure to Edna St. Vincent Millay the poet." Let's start there:
Describing his editorial method, Jackson asserts a desire to highlight aspects of Millay's oeuvre that both he and Peppe believe have not yet been given due attention. While anthologists and editors have largely focused on her earlier poems, which comprise the bulk of her most popular writing, Jackson places an emphasis on Millay's lesser known mature work. Examples include the rarely anthologized "Rendezvous," and "New England Spring, 1942," two pieces that, Jackson argues, "demonstrate a range of prosody beyond her earlier achievements." As the last stanza of "Rendezvous" shows, the poem's long lines, complex enjambments, and irregular rhymes represent a departure from the stricter formal approach that drove much of Millay's early work:

Whether or not one considers Millay's use of form in "Rendezvous" more accomplished than that of her early-career poems, Jackson hits on an important truth about Millay's trajectory: As she matured, her poetry evolved, stylistically and otherwise, in directions frequently overlooked by readers enamored of the poems that first catapulted her into public consciousness. Indeed, though "Rendezvous" displays Millay's signature combination of emotional intensity and wry cynicism (J.D. McClatchy has described her defining tone as "exquisite feeling dipped in a bitter irony"), many lovers of her work will not instantly recognize here the Edna St. Vincent Millay best known for lines like these from "Afternoon on a Hill," an early poem that has appeared in numerous anthologies: "I will be the gladdest thing / Under the sun! / I will touch a hundred flowers / And not pick one." Jackson and Peppe, through highlighting her less vaunted work, hope to expand and complicate our perceptions of Millay's poetry so that the true amplitude of her talent can be appreciated.
Read more at Literary Matters.