Poems & Poets

from A Little White Shadow by Mary Ruefle
from A Little White Shadow
Related Poem Content Details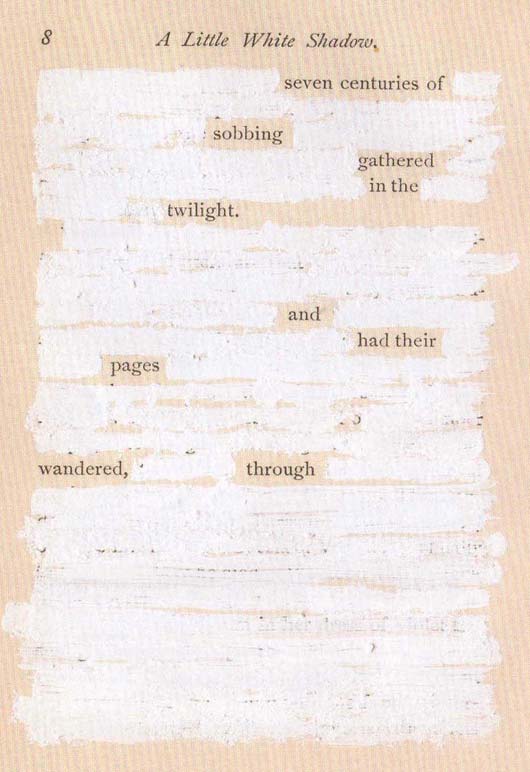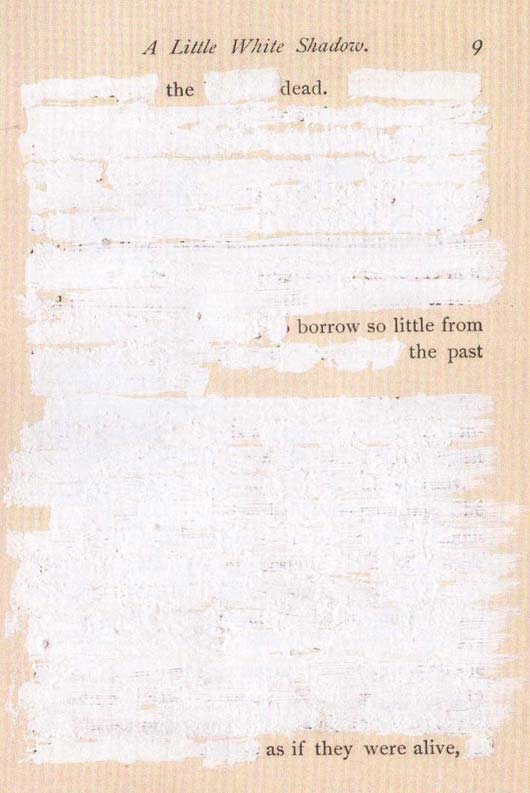 Mary Ruefle, excerpt from
A Little White Shadow.
Copyright © 2006 by Mary Ruefle. Used by permission of Wave Books/Verse Press,
www.versepress.org
.
Source: A Little White Shadow (2006)
Discover this poem's context and related poetry, articles, and media.
from A Little White Shadow
Related Poem Content Details
Though poet and essayist Mary Ruefle was born outside Pittsburgh, she spent her youth moving around the United States and Europe with her military family.

She has written numerous books of poetry, including My Private Property (2016), Indeed I Was Pleased with the World (2007), and The Adamant (1989), which won the Iowa Poetry Prize. She is also the author of the essay collection Madness, Rack, and Honey (2012). A Little White Shadow (2006), her book of erasures—found texts in which all but a few words have been erased from the page—reveals what Publishers Weekly, in a starred review, called "haiku-like minifables, sideways aphorisms, and hauntingly perplexing koans." Ruefle's erasures are available to view on her website; a full-color facsimile of her erasure Incarnation of Now was published in a limited edition by See Double Press.
Ruefle's free-verse poetry is at once funny and dark, domestic and wild. Reviewing Post Meridian (2000),...