Rafael Alberti, Selected Poems (Ed. and tr. by Ben Belitt)

In the Middle of the Road, Selected Poems of Carlos Drummond de Andrade (Ed. and tr. by John Nist)

[Federico Garc&iacutes;a Lorca]

Bestiary, by Pablo Neruda and Antonio Frasconi (Tr. by Elsa Neuberger)

Jorge Guillén, Cntico: A Selection, Spanish Poems with English Translation (Ed. by Norman Thomas di Giovanni)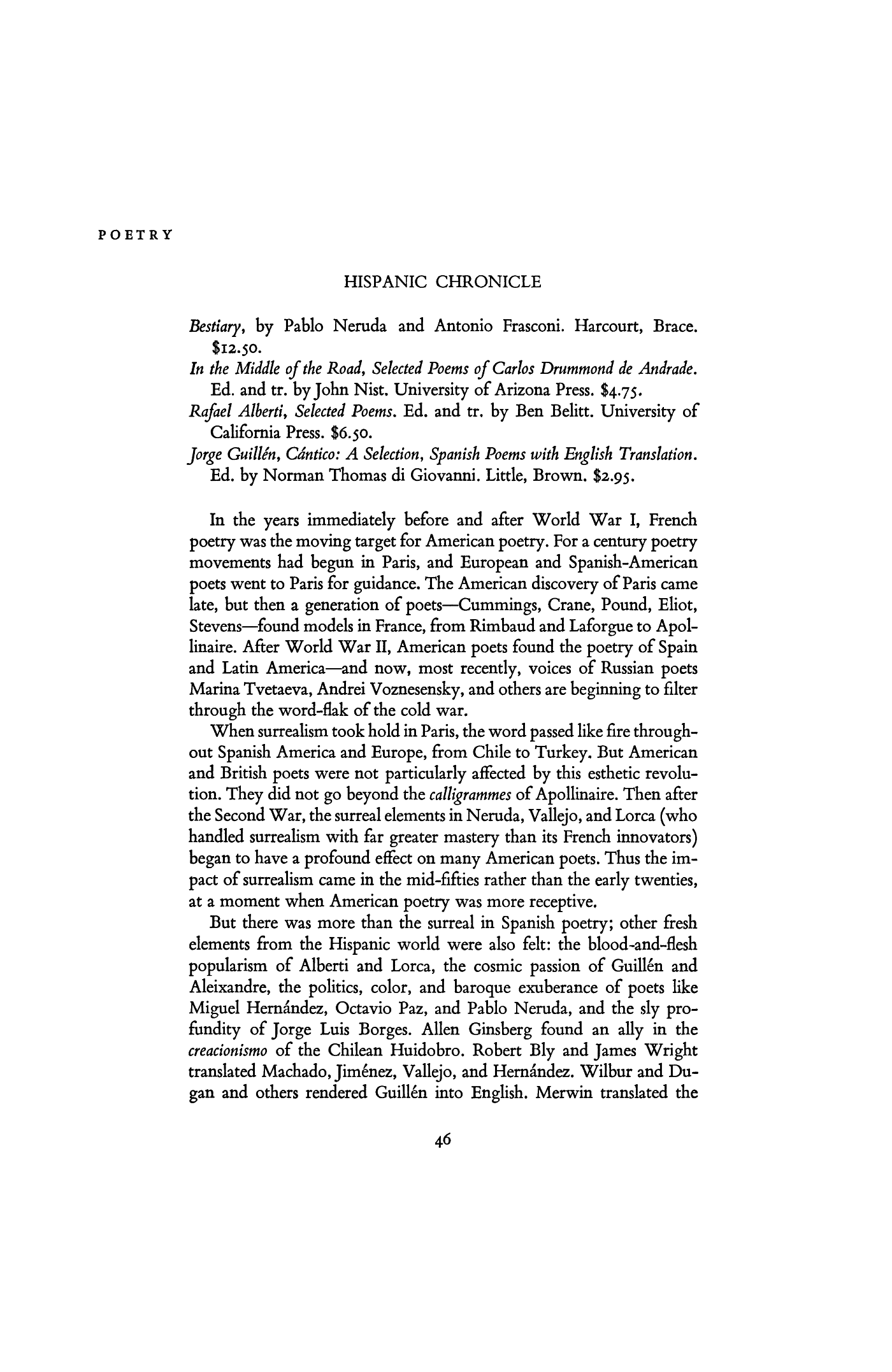 JSTOR and the Poetry Foundation are collaborating to digitize, preserve, and extend access to Poetry.
Source: Poetry (October 1967)