Sprints and Distances: Sports in Poetry and the Poetry in Sport (Ed. by Lillian Morrison)

Medieval Welsh Lyrics (Tr. by Joseph P. Clancy)

The Earth Is the Lord's: Poems of the Spirit (Ed. by Helen Plotz)

The Golden Journey: Poems for Young People (Ed. by Louise Bogan and William Jay Smith)

The Cassell Book of English Poetry (Ed. by James Reeves)

Men Who March Away: Poems of the First World War (Ed. by I. M. Parsons)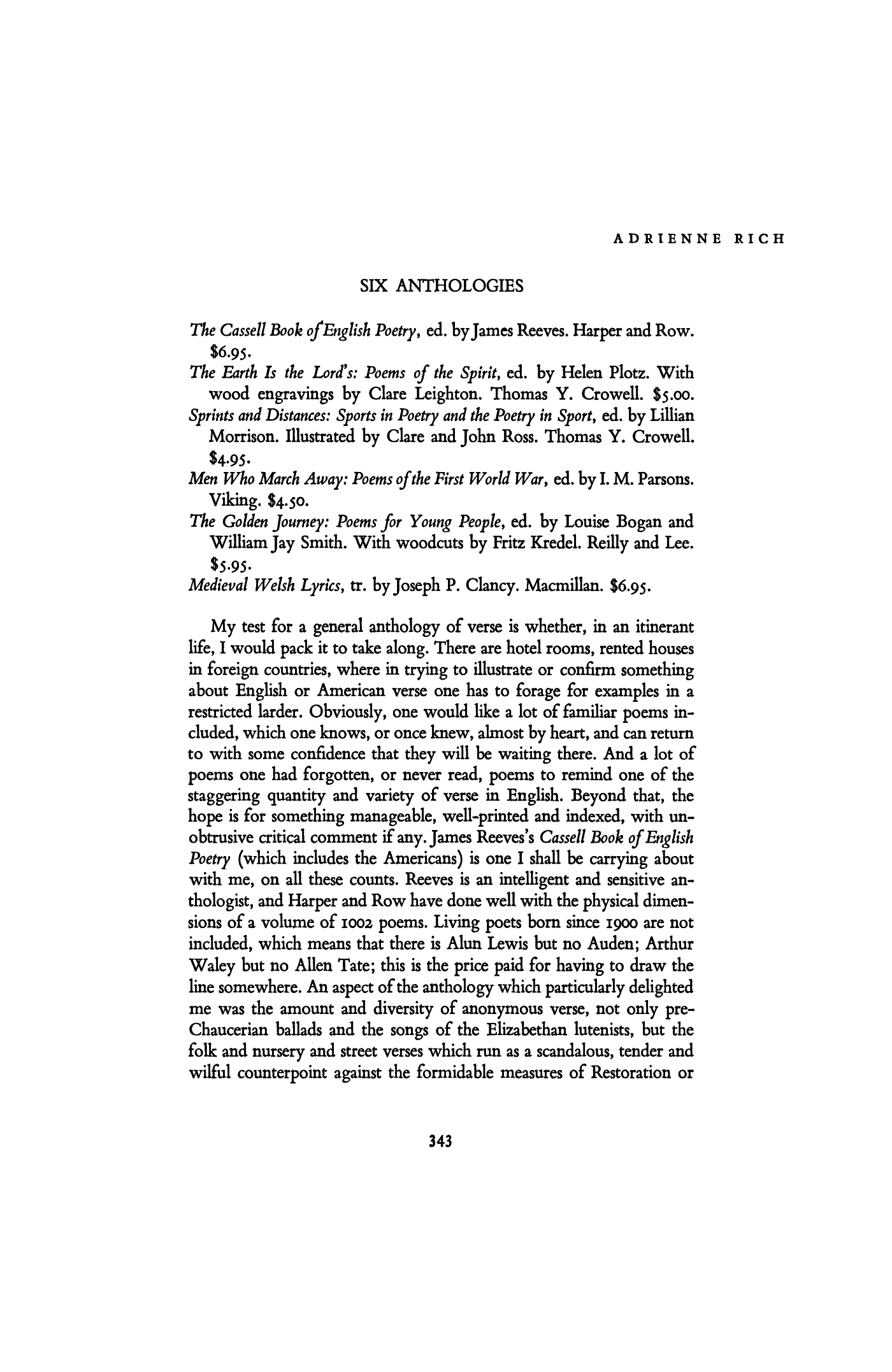 JSTOR and the Poetry Foundation are collaborating to digitize, preserve, and extend access to Poetry.
Source: Poetry (August 1966)