Poems, by Vladimir Nabokov

The Lay of the Love and Death of Cornet Christopher Rilke, by Rainer Maria Rilke (Tr. by M. D. Herter Norton)

Poets of Today VI: Northwind and Other Poems, by Gene Baro; The Clothing's New Emperor and Other Poems, by Donald Finkel; Poems, 1955-1958, by Walter Stone (Ed. by John Hall Wheelock)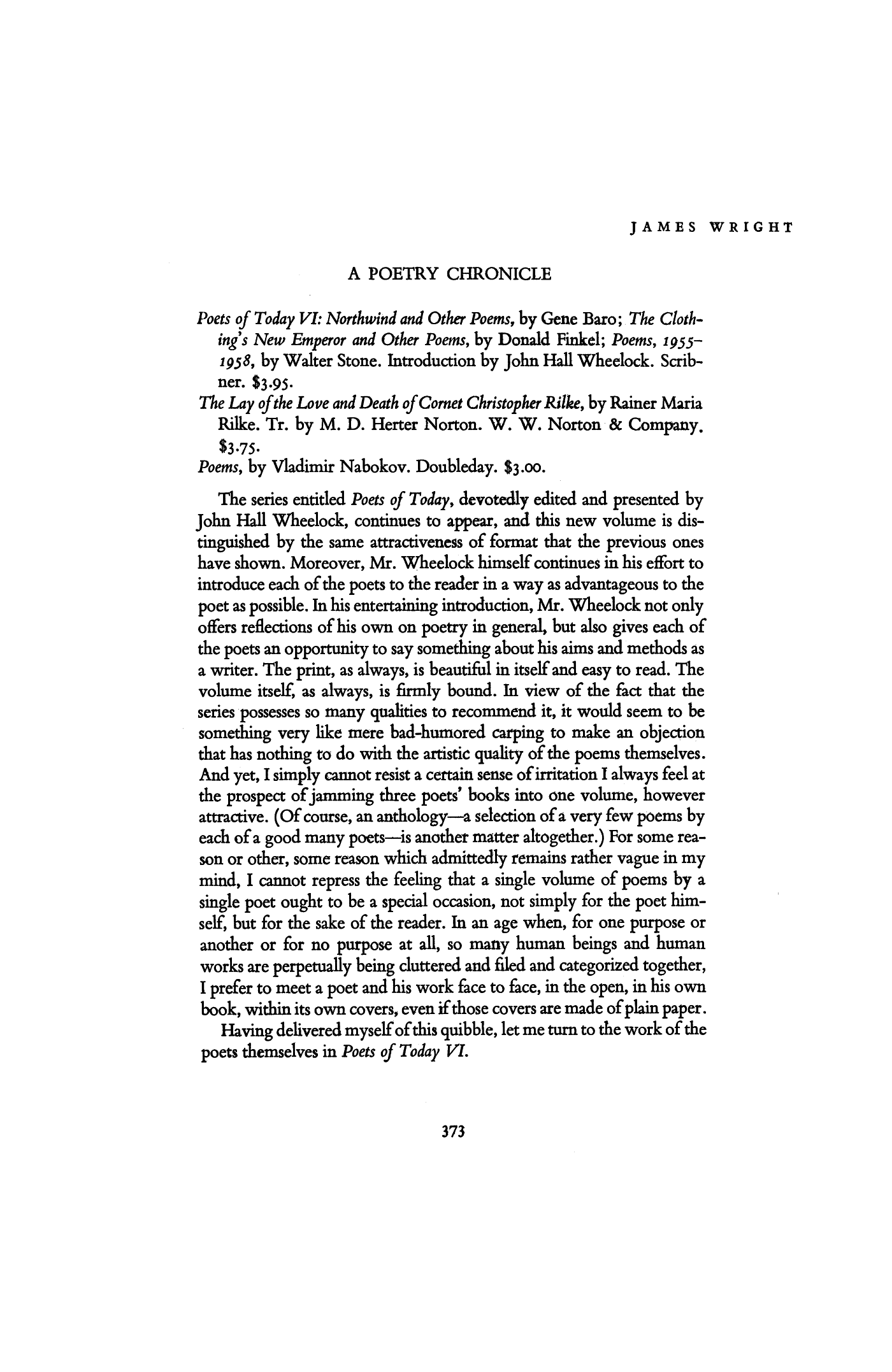 JSTOR and the Poetry Foundation are collaborating to digitize, preserve, and extend access to Poetry.
Source: Poetry (March 1960)