Radiante (s)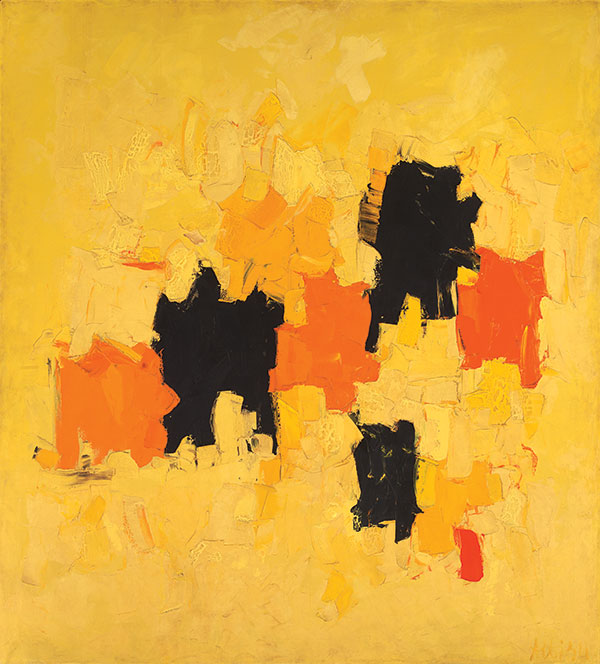 Radiante, 1967, by Olga Albizu

Jestered ochre yellow my umber Rothko

divisions my Brooklyns with Jerry Stern

black then oranged gold leaf & tiny skulls

perforations Dada sugar bread of Oaxacan

ecstasy Lorca's green horse the daffodil head

corruptions of the State in tenor exhalation

saxophonics blossomings rouged monkey

Dalí roll down the keys the high G's

underStreets of the undeRealms my hair.

Throttle up into hyper-city correlations =

compassion compassion
the void extends
Copyright © 2015 by Juan Felipe Herrera. Reprinted by permission of City Lights Books. You can read the rest of the PINTURA : PALABRA portfolio in the March 2016 issue of Poetry. All images in this portfolio are courtesy of and with permission from the Smithsonian American Art Museum. Radiante by Olga Albizu, gift of JPMorgan Chase.
Source: Poetry (March 2016)