The National Book Critics Circle Awards will be announced on March 3, 2006. While the awards for fiction and nonfiction traditionally are covered in the media, poets are often overlooked. Poetryfoundation.org has put together five profiles of the poetry nominees, as well as links to poems from each poet's nominated book.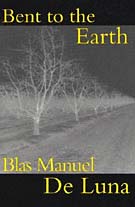 Bent to the Earth by Blas Manuel De Luna
As a son of migrant workers, Blas Manuel De Luna grew up in an America that is rarely documented, much less turned into poetry. In
Bent To The Earth
, he depicts the lives of the rural, working poor as they sustain crushed bones, months away from home, and impossible wages.
Claire Dederer
talks to De Luna about his evolution as a poet.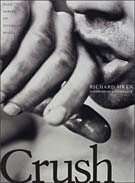 Crush by Richard Siken
In
Crush
, Richard Siken writes his way into an unforgettable zone of loss and panic. In these poems, love happens at a fever pitch, and it could lead the narrator to the end of the known world.
Nell Casey
talks to Siken about his book's long gestation and the poems he wants to write in the future.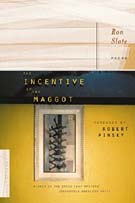 The Incentive of the Maggot by Ron Slate
Ron Slate retired from a job as a global business executive and returned to poetry after a 20-year hiatus. His book
The Incentive of the Maggot
describes an agitated and unpredictable world in which 21,000 crows invade Tokyo, markets collapse, and jet lag is a permanent state of mind.
Tim Appelo
profiles.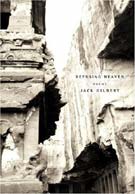 Refusing Heaven by Jack Gilbert
For much of his career, Jack Gilbert has avoided the limelight, yet his spare, devastating poems have inspired a cult following.
Sarah Manguso
reports on a poet whose far-reaching influence is only beginning to be felt.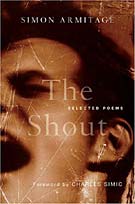 The Shout by Simon Armitage
British poet Simon Armitage writes about adolescence and bonfires, about love and remorse, about the Incredible Shrinking Man and a man with a golf ball heart.
Emily White
talks to him about his poems, and the sad day when he found one of his books in the trash bin.