Recently I reread copies of letters I wrote half a century ago as a young poet to several poet friends. Beginning in the spring of 1965, when I was 21, and trailing off less than three years later, in the winter of 1967, the letters show, I think, a nascent sense of vocation—and then, in the middle of the interim, comes a cosmic interruption: I was invited to fly to Los Angeles to read for the part of Benjamin Braddock, the title role in Mike Nichols's new movie, The Graduate. This happened because my stepfather, Walter Matthau, had liked my performance in a school play and recommended me for the part to Nichols. 
I wasn't an actor, and knew it, although I'd gone to a few classes at the Neighborhood Playhouse and auditioned for a play once or twice. But Mike Nichols was a genuine cultural hero—who could say no to him? Then too, there was the issue of money and where I might otherwise come by it. Case closed: I would be a poet-actor, maybe.
The letters begin when Tom Clark, a young American poet living in England who had recently succeeded Donald Hall as the poetry editor of the Paris Review, came across a copy of Lines, the little magazine I was editing, and wrote asking if I could fill him in on the poetry scene in New York. While I hadn't met Clark, I knew and admired his poetry, which I'd seen in a recent issue of Poetry. I was flattered to hear from him and happy to let him know about the group in New York I was just beginning to know myself:
First, there's C, a magazine edited by Ted Berrigan, centered in the work of the New York School (O'Hara, Ashbery, Koch) and then the work of younger writers who have been much inspired by it (Ron Padgett, Berrigan, Richard Gallup). C has also published a lot of work by a poet who is not too easily reckoned into any group, or even any broad "sense" of poetry—Joe Ceravolo. His lines have no literal "sense" sometimes but make it absolutely as the mark (marks) of feeling, much as say Franz Kline does that, i.e., the line is not descriptive.
The emphasis here—"the line is not descriptive"—was for me a mantra-like catchall and a big part of what made things exciting. We wanted to surprise each other and ourselves. Our luck was that our closest predecessors were pathfinders—from Jack Kerouac and Allen Ginsberg to Frank O'Hara and Denise Levertov—so that our immediate inheritance didn't involve battling entrenched powers that be. As far as we were concerned, that had already been taken care of. We were reading the writers who had done it, even if Time magazine was still arguing about the value of "Howl" or On the Road and hadn't yet heard about Lunch Poems.
As 1965 went by, Tom in England was increasingly worried about his draft status, a concern I'd shared myself not too long before. I wrote him in November:
How do you feel about it? A year ago when I went down for my physical, if I hadn't been preceded by a letter from a psychiatrist eliminating me from the regular proceedings—my papers all stamped "Refer to Chief" (psychiatrist, that is) so I was singled out and sent to a long line waiting for their interview, I wonder how I would have fared. I mean I think anybody can get out if they're sure they want to get out. For instance, there was a small solid Negro boy I saw take his eye test. They held up the giant E to him and he said I can't see it, they said come on, come on, stop fucking around but he just sat there and said no, man can't see it. The orderly leaned down and asked him if he wanted to be in the army. He said no, and they referred him right away to the "Chief" line. I'm pretty sure he got out. That is, the "Chief" was an old, nice man and anybody who looked out of it probably got out. I sat down and stared out his window—I'd heard it was a schizoid trait not to look at him when he was speaking or when I spoke. He finally asked me if I wanted to be in the army, I said no, and he said what is it, fear? I said no, I just didn't think I could make it in the army. "Well," he said, "I don't think we should force you." Wow! I know I was lucky, with the letter, and with him.
Tom had chosen poems by several of us in New York for publication in the Paris Review, and he'd interviewed Allen Ginsberg for the magazine's Writers at Work series. It was around then that I went out to Hollywood and read for The Graduate.
I was surprised by Mike Nichols's laughter as I read, standing with my acting partner in the middle of the producer's office at Twentieth Century Fox. It was the scene in which Benjamin came to Mrs. Robinson's daughter's college dorm room and tried to convince her to run off with him. Nichols later commented that I was the only one who read that day without shouting. Apparently he thought I might be a good match for the part, and I was asked to be prepared for a callback to take a screen test.
                                                          •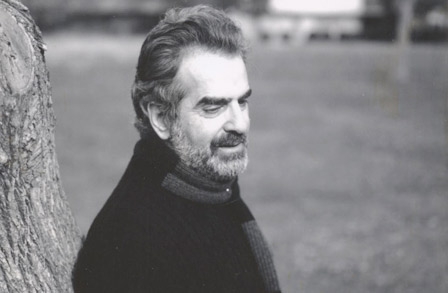 Aram Saroyan is a poet, novelist, memoirist, and playwright. He attended the University of Chicago, New York University, and Columbia University, but did not complete a degree. The son of the writer William Saroyan, Aram made his debut as a writer with six poems and a review of Robert Creeley's novel The...