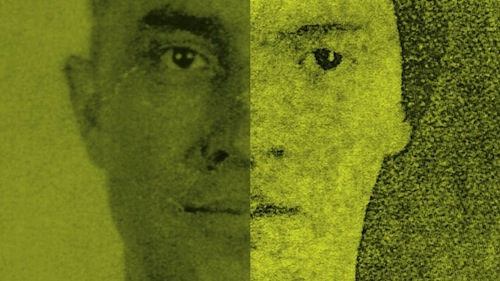 Today, The Rumpus posted a review by Barbara Berman of Maureen McLane's My Poets. In her cross-genre study, "McLane channels the spirits and voices that make up the music in one poets mind. Weaving criticism and memoir, My Poets explores a life reading and a life read." That is, according to her publisher, Farrar Straus and Giroux. But let's not take their word for it. Here's Berman's take:
McLane brings to My Poets a rigorous education from Harvard and Oxford, large quantities of curiosity, courage, raw emotion and a welcome concern for effects on others of her complicated predicaments. These predicaments were made more difficult by her realization that when she was about to marry a kind, smart man who appreciated her, she fell in love with a woman. She is to be praised for decency, interpersonal ethics and for glorious associations in this incoherent book.
Intriguing! Berman describes McLane's discussion of Bishop and Lowell as having nothing new to add, while her treatment of Stein and H.D is "more satisfying." "And then we get to (former U. S. Poet Laureate) Louise Gluck":
McLane read Gluck in great need, announcing, "Louise Gluck's Wild Iris was a companion more intimate than any living friend, a murmur and a rasp and balm in the mind those months the structures of living you yourself had erected were now collapsing, the foundations battered by your yourself. Your depression was florid, ardent, a sick fever of desired annihilation when any flicker of energy served only to fuel and intensify despair." Note the second person, which comes and goes throughout this book. Note also a valid gratitude for Gluck's lines such as

Hear me out : That which you call death
I remember.
Overhead, noises, branches of the pine shifting.
Then nothing. The weak sun
flickered over the dry surface.
It is terrible to survive
as consciousness
buried in the dark earth.

This is the title poem in Gluck's volume and one of many examples mirroring McLane's agonies while illustrating fine taste. So its irritating when suddenly, a few pages later McLane, again in the second person, is sitting in "one of Hyde Park's landmark bookstores," leafing through Gluck's Proofs and Theories : Essays on Poetry, admiring "the exacting account of the education; the anorexia, the analysis, the maniacal protective ecstasies of refusal and then refusing refusal," when a famous novelist arrives, comments on what she's reading , and "unspools how she married for this and divorced for that and how the long-ago affair for this one blew up." I'm not above gossip, even the salacious sort, though as salacious goes, this is pretty mild. It's also a tease because she doesn't name the novelist. I've pondered why it's here and come up empty.
Ouch. Berman, however, finds McLane's take on Fanny and Susan Howe to be more or less spot on. It's a mixed bag, so be sure to surf over and check it all out.