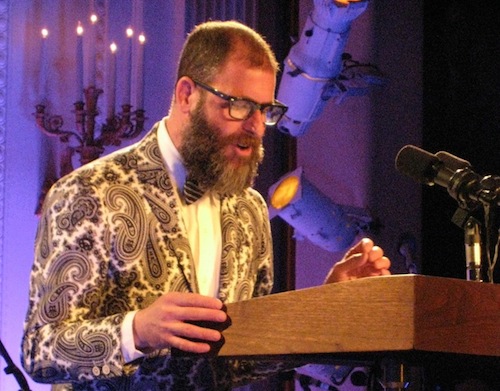 The March 8th episode of "On The Media," hosted by Brooke Gladstone, features an interview with Kenneth Goldsmith on plagiarism and "patch-writing."
Artists often draw inspiration from other sources. Musicians sample songs. Painters recreate existing masterpieces. Kenneth Goldsmith believes writers should catch-up with other mediums and embrace plagiarism in their work. Brooke talks with Goldsmith, MoMA's new Poet Laureate, about how he plagiarizes in his own poetry and asks if appropriation is something best left in the art world.
At less than ten minutes, this segment neatly explains Goldsmith's interest in what he calls "uncreative writing" and makes a case for why even the most seemingly boring texts can become exciting when performed.