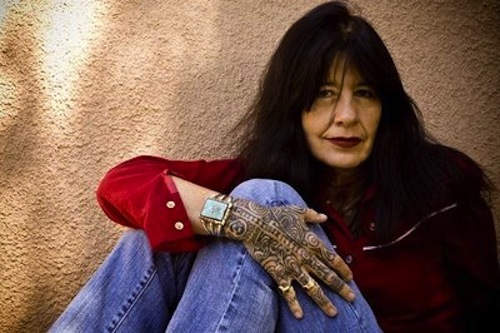 Wow, this looks like an amazing conference hosted by our friends at Poets House. What is all about, you ask? This:
Part of Native Innovation: Indigenous American Poetry in the 21st Century, a landmark symposium bringing together a new generation of Native American poets in a convocation of readings and conversations for an in-depth look at the dynamic state of current Native American poetry and poetics in the 21st century. Featuring leading Native American poets and co-curated by Joseph Bruchac and Allison Hedge Coke, this event examines a range of issues, including native languages, traditional storytelling, formal innovation and Native American politics and more.

Presented by Poets House in partnership with the National Museum of the American Indian and with support from the Lannan Foundation. Co-sponsored by Copper Canyon Press and the University of Arizona Press.
The three-day symposium runs from March 22nd through the 24th, and features poets Joy Harjo, Joe Bruchac, Allison Hedge Coke, Natalie Diaz, Orlando White, Santee Frazier, Cedar Sigo, Roberta Hill, Jennifer Foerster, Maurice Kenney, James Thomas Stevens, and Sherwin Bitsui. Quite a line up!
Go here for the full calendar of events and bios for all the participants.