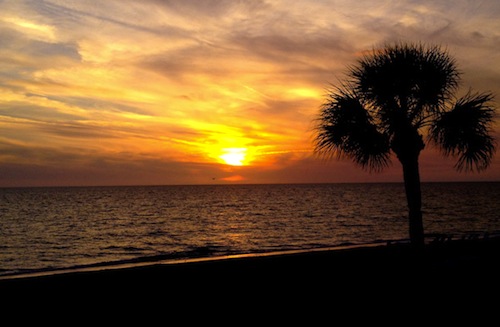 Portland, Oregon kicks off its first-ever Poetry Press Week this Thursday with readings of new work by Matthew Dickman, Carl Adamshick, Britta Ameel, Zachary Schomburg, and Ashley Toliver. According to the event's website:
Conceptually, this event will borrow from the fashion industry's biannual showcase, Fashion Week, wherein designers gather to present their new work to an audience of buyers, magazines, journalists, and fashion aficionados. In the same way, the five featured poets‒ who have been chosen for the strength of their work and their cumulative reputations, locally and nationally‒ will be using "model" readers to present their newest work to a hand-selected audience of press, publicists, editors, and literary journals.
A little more info about the readers:
Poet and translator Zachary Schomburg is the author of the books The Man Suit (2007), Scary, No Scary (2009), Fjords vol 1 (2012), for which he earned the Oregon Book Award in Poetry, as well as the author of the forthcoming The Book of Joshua. He is currently at work on a book of translations from the French poet, Jacques Rebotier. He is the co-editor of Octopus Books and co-curator of the The Bad Blood Reading Series. Schomburg lives and teaches in Portland, Oregon.

Britta Ameel is the author of two chapbooks: 7 Poems and Self-Portrait with Planet and Hypothetical. Her poems have appeared or are forthcoming in Tin House, American Poetry Review, jubilat, and Hayden's Ferry Review, among others. She received her BA from University of Oregon and an MFA from University of Michigan. She is currently a medical student at Oregon Health & Sciences University in Portland, where she lives with her husband, Michael McGriff, and a rescued greyhound named Maple.

Portland, Oregon resident and poet Ashley Toliver's work can be found in Quarterly West, Redivider, Caketrain and Third Coast journals. She has received fellowships from the Cave Canem Foundation and the Djerassi Resident Artists Program. She received her M.F.A in poetry at Brown University. She lives and works in Portland, Oregon.

Matthew Dickman is the poetry editor of Tin House and the author of All-American Poem (American Poetry Review/ Copper Canyon Press, 2008) and Mayakovsky's Revolver (WW. Norton & Co., 2012). Dickman was the recipient of the Honickman First Book Prize, the May Sarton Award from the American Academy of Arts and Sciences, the Kate Tufts Award from Claremont College, the 2009 Oregon Book Award, and two fellowships from Literary Arts of Oregon. He has also received residencies and fellowships from The Michener Center for Writers in Austin, Texas; The Vermont Studio Center; The Fine Arts Work Center in Provincetown; and The Lannan Foundation. His poems have appeared in Tin House, McSweeney's, Ploughshares, and The New Yorker, among others. He lives and works in Portland, Oregon.

Carl Adamshick's debut collection, Curses and Wishes: Poems, was selected by Marvin Bell for the 2010 Walt Whitman Award. In 2012, the collection won the Stafford/Hall Award for Poetry from Literary Arts, a Portland, Oregon–based nonprofit. Adamshick is also the recipient of an Oregon Literary Fellowship from Literary Arts and has been featured in Poetry in Motion. His poems have appeared in numerous journals, including the American Poetry Review, the Harvard Review, and American Poet. He is a founding editor at Tavern Books, an independent publisher of poetry. His second book Saint Friend (McSweeney's, 2014) is forthcoming. He lives and works in Portland, Oregon.
The festivities are hosted, in part, by Literary Arts, a community-based nonprofit literary center located in downtown Portland, with a 29-year history of serving Oregon's readers and writers.
Poetry Press Week begins at 7 pm on November 7th, at 925 SW Washington, Portland, OR. See you there!