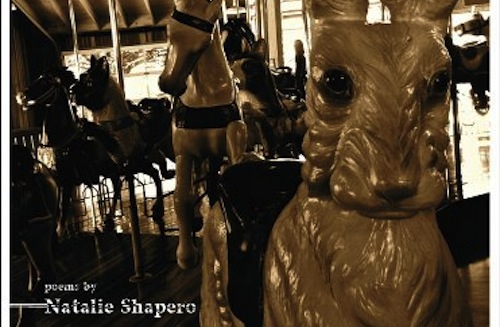 Practically every poem in my copy is full of underlinings: Natalie Shapero's No Object (Saturnalia, 2013).
Contains some of the most exhilarating poetry I saw all year: Amanda Smeltz's Imperial Bender (Typecast Publishing, 2013).
Has a poem in it I have every intention of memorizing: Shanna Compton's Brink (Bloof, 2013).
One of the best chapbooks ever made: Dolly Lemke's I'm So Into You (Plumberries Press, 2013).
Published books this year, and I haven't read 'em, by my resolution for 2014 is to read ALL their books: Geoffrey G. O'Brien, Ange Mlinko.
Poet Anthony Madrid is the author of the chapbook The 580 Strophes (2009) and the full-length collection I Am Your Slave Now Do What I Say (2012). He has written in forms such as the ghazal and rhyming quatrain, bringing a contemporary, associative, and surreal sensibility to received forms. A PhD...