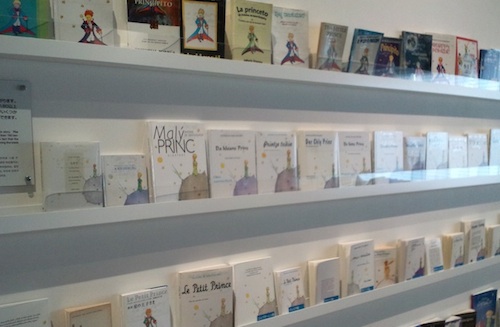 The Brooklyn Quarterly "asked writers and translators working today to share their thoughts and experiences of literary and cultural translation as a space that is perhaps simultaneously 'old' and 'new' for both the writer and the reader." Just up is poet Idra Novey in response to the question, "What's new in literary translation?" An excerpt from her post:
Even in countries that aren't democracies, the Internet has rapidly and dramatically changed the literary landscape. Writers can set up e-mail accounts on servers beyond government control and use them to communicate with potential translators or publishers of their work abroad. Although she is under extralegal house arrest, the Chinese poet Liu Xia, wife of Nobel Prize winning writer and dissident Liu Xiabo, managed to communicate with PEN American Center and publish some of her recent poems on its website.

Online publishing has allowed far more living writers to make their work known in English than would have been possible otherwise. And many of these authors are women. Trade publishers in the United States are infamous for their resistance to publishing translated writers, but within that problem exists another old problem: We don't hear much from the women of the world. In a groundbreaking essay about this issue written last year for Words without Borders, Alison Anderson wrote, "For every Clarice Lispector, there is a Roberto Bolaño, Gabriel García Marques or Javier Marías; for every Christa Wolf a Günther Grass, Daniel Kehlman or Peter Stamm."

Gender disparity continues to be a problem not only among writers publishing in English, but also among writers publishing throughout Latin America and just about everywhere else. The organization VIDA now releases an annual report showcasing how women writers fare each year in literary publications in the U.S. The VIDA count doesn't look specifically at women in translation, but an awareness of gender disparity in American literary journals benefits everyone. I sent the link for the VIDA report to several women writers in Chile, and we mused about what the numbers would look like there. Would they look worse, or far worse? And who knows, maybe the availability of the VIDA count online will lead to a similar count in another country. Or maybe it will lead to a discussion in some café in Santiago, which might, in time, lead to more awareness of male writers dominating mainstream book review coverage in Chile, which might then spread next door into Argentina, until gradually this small discussion grows into a greater one about what can be done about this disparity there.

Though I appreciate all the possibilities for enrichment that the Internet provides, I am often annoyed with myself for being online instead of finishing the many fantastic, half-read books on my desk. . . .
We are familiar with this annoyance! Read Novey's entire piece at The Brooklyn Quarterly.