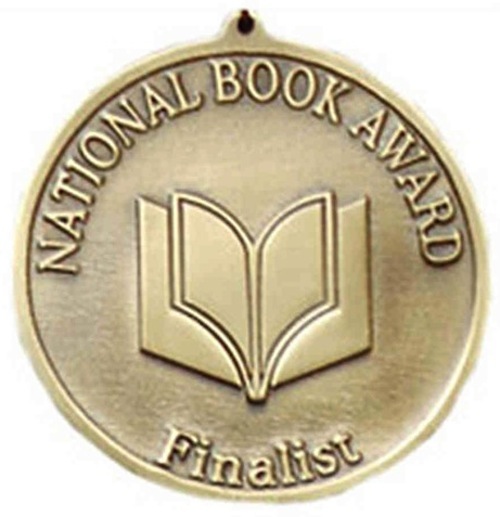 Hip-hip-hurray! The National Book Foundation announced this morning the finalists for the 2014 National Book Award in the categories of: fiction, non-fiction, poetry, and young people's literature. We'll be nail-biting until the bitter end but in the meantime, if you haven't already, be sure to get acquainted with these titles! From Publishers Weekly:
The National Book Foundation has revealed the finalists for the 2014 National Book Awards for Fiction, Nonfiction, Poetry, and Young People's Literature. The fiction shortlist includes 2014 "5 Under 35" honoree Phil Klay, along with two-time National Book Award finalist and a Pulitzer Prize winner, Marilynne Robinson. Also shortlisted, for nonfiction, is Roz Chast, the first cartoonist to be honored by the National Book Awards in the adult categories.

The winners will be announced on November 19 at a ceremony in New York City, emceed by Daniel Handler (aka Lemony Snicket). That night, Neil Gaiman will present the National Book Foundation's Medal for Distinguished Contribution to American Letters to Ursula K. Le Guin. Kyle Zimmer, co-founder, CEO, and president of First Book, will be presented the Foundation's Literarian Award for Outstanding Contribution to the American Literary Community.
The finalists for the National Book Award for Poetry are...
Finalists for Poetry

Louise Glück, Faithful and Virtuous Night (Farrar, Straus and Giroux)

Fanny Howe, Second Childhood (Graywolf Press)

Maureen N. McLane, This Blue (Farrar, Straus and Giroux)

Fred Moten, The Feel Trio (Letter Machine Editions)

Claudia Rankine, Citizen: An American Lyric (Graywolf Press)
Prepare your bedside table for a few scholarly additions after reading about these titles at Publishers Weekly.