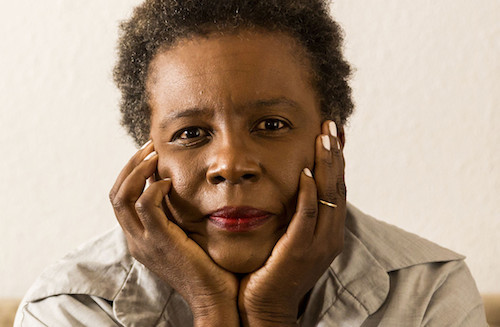 At The Guardian, writer Michelle Dean argues that the Golden Globe of literary awards--that being, of course, the National Book Award--could very well go to Claudia Rankine for her already-acclaimed Citizen: An American Lyric (Graywolf Press 2014). It's a tight race, though, with Fanny Howe, Fred Moten, Louise Glück, and Maureen McLane all in the running. Here's why Dean thinks Rankine is surefire:
But the real star power, the ingenue moment, may come in the poetry contest tonight. Claudia Rankine's Citizen: An American Lyric is the first book of poetry in quite some time to capture the attention of the mainstream literary press. It got a long review in the New Yorker. It has garnered that kind of notice because of Rankine's approach to poetry, which feels new and original and different and could best be called "documentary". And she is writing directly on themes of race and state violence that we may want to talk about in this year of Ferguson, Missouri. If she triumphs tonight over Louise Glück, Fanny Howe, Maureen McLane and Fred Moten, I'd guess that it's because Rankine wrote the book that, out of all those on these shortlists, felt the most urgent.
Read The Guardian's analysis on the entire awardscape here. And while it's not televised, you can still watch the evening's 2014 National Book Awards ceremony on NBA's website. Show starts at 7:40 ET. Or follow the NBAs on Twitter. Our best wishes to all the nominees!
Photo at top from the LA Times.