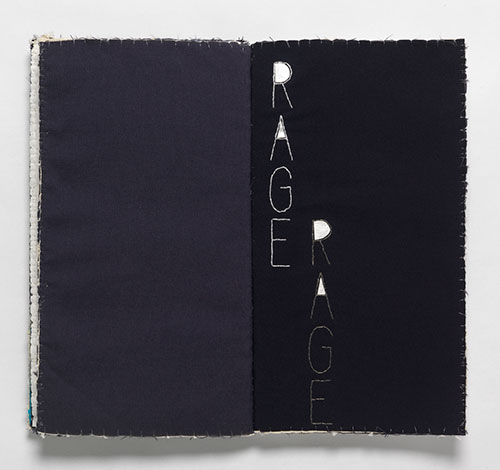 The Reading List is a feature of Poetry magazine's Editors' Blog. This month contributors to the October 2015 issue share some books that held their interest.
Rae Armantrout
I've been reading Illocality by Joseph Massey, When the Sick Rule World by Dodie Bellamy, and Gamelife, a memoir that reads like poetry by Michael Clune.
Cynthia Cruz
I have just begun my studies as a PhD student in the German Department at Rutgers University. As a result, I am currently re-reading some of Kafka's stories, Walter Benjamin's Illuminations, Goethe's The Sorrows of Young Werther, Karl Kraus's The Last Day of Mankind, as well as some Freud, Wittgenstein, and Adorno. I am also currently working on an essay on female artists and writers who disappear and for this I am re-reading Sarah Lehrer-Graiwer's Dropout Piece on the artist Lee Lozano, Cady Noland's "Toward a Metalanguage of Evil," Charlotte Posenenske (1930-1985): The Same but Different, Ingeborg Bachmann's The Book of Franza & Requiem for Fanny Goldmann, and Annemarie Schwarzenbach's Death in Persia. For the undergraduate writing course I am currently teaching at Sarah Lawrence College I am reading Susan Howe's new book on the archive, Spontaneous Particulars: The Telepathy of Archives as well as an excerpt from Unica Zürn's The House of Illnesses. Finally, unrelated to anything but my own reading pleasure, I am also currently reading Foucault's Language, Madness and Desire and Derrida's Monolingualism of the Other.
Christine Gosnay
It's been a hot, dry, dusty year in California. In the absence of seasons, in the absence of change, one of my desires is for a book that's cold, wet, icy, or all three. I'm reading Endurance: Shackleton's Incredible Voyage, Iris Murdoch's The Sea, The Sea, spending serious time with the poetry of Boris Pasternak, and listening to an audiobook of Walden when I run. As usual, I'm reading far too many books. Every year I wake up earlier, and every year I start too many more books. I've started The Book of Disquiet by Fernando Pessoa's heteronym Bernardo Soares, Changing the Subject by Sven Birkerts, Talking to Ourselves by Andrés Neuman, White Girls by Hilton Als, and Incarnadine by Mary Szybist.
Recently, I've enjoyed Ada Limón's Bright Dead Things, How To Be Drawn by Terrance Hayes, A Manual for Cleaning Women by Lucia Berlin, and Between the World and Me by Ta-Nehisi Coates. Over the summer I read two wonderful essay collections by Anne Fadiman, Ex Libris and At Large and At Small. I read The Sheltering Sky by Paul Bowles. I re-read Theodore Roethke's The Far Field, and read from A Poet's Prose, a collection of all the writings of Louise Bogan. I went through a bunch of great Wave poetry books, including Joseph Massey's Illocality, Cedar Sigo's Language Arts, and Hoa Nguyen's Red Juice.
All summer, The Complete Poems of Emily Dickinson waited on my nightstand. Eventually, I started to read the poems chronologically. I read them to my daughters, some nights. Imagine my delight when I discovered a Dover Thrift Edition of Emily Dickinson's selected poems stowed under my older daughter's pillow.
Julia Guez
While traveling for a few weeks in Holland with family this summer, I finished The Argonauts (Maggie Nelson) and My 1980s & Other Essays (Wayne Koestenbaum).
I am reading A Little Life at the moment (Hanya Yanagihara). I'll be taking a break from the novel to re-read Antigonick (translated by Anne Carson) ahead of seeing Juliette Binoche perform the role at BAM this week.
I also have The Drama of the Gifted Child (Alice Miller) on my list of things to finish the next long train-ride I take. Like many writers I know, I came to Winnicott and Miller by way of reading Alison Bechdel's graphic novel, Are You My Mother?
Our son's favorite thing in the world is a book. We read together morning and night. The Sea (Marianne DuBuc) is high on the list these days. Mr. Tiger Goes Wild (Peter Brown) and The Book About Moomin, Mymble and Little My (Tove Jansson) are non-negotiable as well.
Matt Hart
1. It's fall here in southern Ohio, so the world is full of yellow-orange glints—mostly falling maple leaves and birds I can't name, so I call them little terrors (especially the ones with the candy apple-red skullcaps) and try out their songs in my own dumb throat. It never sounds good. This is a kind of reading. Also a kind of writing.
2. Every morning, and sometimes in the afternoon, too, I read on my back porch in a milky green colored metal chair that rocks a little back and forth (or maybe I rock it back and forth...). I am always reading nineteen different things at once, or preparing to read nine hundred and fifty.
This semester I'm teaching a course called GIANT Books. I called it GIANT Books in contrast to Great Books, because I wanted to use something descriptive rather than evaluative. Let the students decide whether the books are great or not. What I can say is that all the books we're reading cover a huge amount of territory. Some of them are indeed physically GIANT, but more of them are giant in scope or influence, in their formal rangy-ness and parameters, in the numerous allusions they make to the very real (too real) world outside themselves, and in the philosophical expansiveness of their ideas. All of them remind us (among other things) that meaning isn't a static object; it's a theory—an interpretation—an activity—deployed with/in and against the world as we read it. Of course, this reading will always fall short of its target, since the theory will never line up perfectly against reality, which is always too vast and ever-changing for the theory to adequately contain/describe. The GIANT Books we're reading are meaning/full. My students and I are attempting to map (and expand) some bits of the worlds that the books posit.
In case you're wondering (I'm wondering if you're wondering), these are the books:
My Life and My Life in the Nineties by Lyn Hejinian
The Absolution of Roberto Acestes Laing by Nicholas Rombes
House of Leaves by Mark Z. Danielewski
The Pulp Vs. the Throne by Carrie Lorig
How to Be Both by Ali Smith
All of them are mazes of sorts, massive and defiant. All of them are mysterious and sprawling across time, leaking into the world, bleeding into each other, GIANT with purpose and bewilderment and LOVE.
3. Here's a quotation from Lyn Hejinian's My Life in the Nineties, which keeps calling me:
Of course it is pointless to say something that can't be understood, and yet, though you cannot understand my love for you, it is not pointless to tell you of it.
Here's one from Walt Whitman's "Over the Carnage Rose a Prophetic Voice":
Those who love each other shall become invincible…
And finally, here's one from Wordsworth's 1805 version of The Prelude:
                                                From love (for here
Do we begin and end) all grandeur comes,
All truth and beauty—from pervading love—
That gone, we are as dust
These are all things I've also been reading—urgent reminders every one.
Eleanor Hooker
Recently I read the poem "A Difficult Colour" on John Glenday's website and immediately went in search of more of his work. In exquisitely spare language, the poems in Glenday's collection Grain are quiet deliberations on the otherworldliness of the everyday. I'm looking forward to reading his latest collection, The Golden Mean.
I have all of Charles Simic's poetry collections. I love the marvelous realism so characteristic of his writing. His latest, The LUNATIC, has an underlying sadness I think. The poems allow Simic's concern with his mortality have its way on the page. Simic and Charles Wright's collections sit on the same shelf as I often read them in tandem.
Simic's translations of Ristović, Popa, and Tranströmer are a joy to read; one is certain Simic has not lost any of the charmed compressions of these poets work. I also read John F. Dene, Robin Fulton, and Robin Robertson's translations of Tranströmer. And of works in translation, Wioletta Grzegorzewska's poetry, translated from Polish by Marek Kazmierski, is quite remarkable.
I am intrigued by the conversations Robin Robertson's poems have with one another, book from book. I've heard Robinson read his phenomenal poetry; one does not drift at his readings; his poems, in his voice, command attention.
Poetry by George Szirtes, Pascale Petit, Helen Ivory, Traci Brimhall, and Melissa Lee-Houghton have as much to do with the dark surrealism of Eastern Europe as with an English poetic tradition, and that is the poetry I most enjoy reading. Szirtes's chapbooks by MIEL are beguiling, and their apparent simplicity mask a philosophical depth I imagine Wittgenstein would have enjoyed.
From the outstanding poetry of Michael Hartnett, Mourid Barghouti, Primo Levi, Claudia Rankine, and my daily reading of Graham Allen's e-poem "Holes," I've learned that truth writes quiet.
The first anniversary of my Dad's death has just passed, I'm finding great comfort in the poetry of Nessa O'Mahony, Julie O'Callaghan, Eileen Sheehan, and my brother, John Griffin.
It's exciting to read new writing and so I subscribe to online and paper journals, from the oldest extant poetry journal, Poetry, to the very newest literary journal here, Banshee.
Jim Johnstone
I tend to read in the evening, and always have stacks of poetry on my bedside table, but the collection I keep returning to is Shane Neilson's On Shaving Off His Face. Constructing an iconography of the face as it relates to mental illness, Neilson's poems are unusually physical, and contort both formally and linguistically to produce a book unlike anything in the genre. It's hard not to admire the way Dr. Neilson, a physician, subverts his scientific background to champion raw emotion.
I've also been browsing back issues of Molly Peacock and Anita Lahey's Best Canadian Poetry series, as research for an anthology I'm preparing for Palimpsest Press. The twenty-first century has produced quite a few top-tier Canadian poets, and many of them can be found in this series.
Hailey Leithauser
At the top of the pile of books on my dresser are two by Clive James, his lovely Nefertiti in the Flak Tower ("He sees his life collapsing to a close, / a foaming comber racing to its grave"), which I read recently and can't quite bring myself to shelve, and his equally lovely autobiography, Unreliable Memories, which I am midway through.
Beneath that autobiography is another one, entitled simply The Dame of Sark, about the life—focusing on her time under Nazi occupation—of the hereditary ruler of a small member of the Channel Islands. The author describes Sark as a "purely feudal tenure," one and a half miles wide by three miles long and having a population of 400 people. I sought out this book on Amazon because there's something about the idea of being the ruler, feudal no less, of a population roughly the size of the neighborhood I circle on my nightly walk, that tickles me no end. So much so that I am giving considerable thought to electing myself "the Dame of Hillandale" and getting stationary to that effect. (My little terrier puppy, who helps me in the nightly surveyance and management of my realm, I think would also deserve a title, although I have mixed feelings about being the owner of "the Bitch of Hillandale.")
Also on the dresser, three more volumes of poetry, Reznikoff's Testimony, newly arrived and looking a bit intimidating at 582 pages, Daniel Brown's What More?, thoroughly unintimidating, and Nicky Beer's The Octopus Game, which I haven't gotten to yet, but loving octopuses, when I saw an entire book of poems about them, was forced to snatch it off the shelf.
Randall Mann
I'm in Africa with super spotty wifi, so this will be quick. I just read the magical Signs Preceding the End of the World by Yuri Herrera and the twisted, sexy Closer by Dennis Cooper.
Corey Mesler
One old, one new, one poetry: these are the three best books I've read recently. First, Alasdair Gray's astonishing, futuristic construction, Lanark, a book that may very well be the Scottish Ulysses, which, like that book, seems to contain an entire and new universe. This is one of the best novels I've read in a while and the best experimental novel, possibly, since David Markson's Wittgenstein's Mistress. Lanark is a little like early John Barth, a little like Vonnegut, Flann O'Brien, Pynchon, Orwell, L. Frank Baum, Lem, and the movie Brazil. Yet, there's nothing else like it.
Next, I was completely charmed by the late Kent Haruf's last novel, Our Souls at Night, a beautiful, compassionate book about love, which seems now like a memento mori from a dying artist. In this way it reminds me of Muriel Spark's late-life novella, The Finishing School. Except Our Souls at Night is quintessentially American, Haruf's particular brand of American, his small-town corner of Colorado. Like Cormac McCarthy, Haruf can engender the literary magic of the simple line that reveals much. I love this lucid, sweet, and stirring little book.
And, finally, Kay Ryan is a poet like no other. Her strange, brief, precise shots of strong whiskey speak to me late at night when I am trying to find peace and rest, and in a late-night voice, as I am about to enter the subconscious region from which these bits of Grammarye seem to originate. Her brand new collection, Erratic Facts, is one of her best.
Tomás Q. Morín
I just finished Anna Goldsworthy's Piano Lessons, a memoir that is as much about learning and growing as an artist as it is about how to mentor someone in a way that allows them to become the best they can be. Every teacher and student in the arts should read this brilliant book.
I'm in the middle of The Fire Next Time by James Baldwin. Though his is a voice from the past, the vile way in which persons of difference continue to be systematically oppressed and erased in our country proves that his is a voice we still need, a voice that has lost none of its power, or sorrow, or love.
Groundspeed, a collection forthcoming in 2016 from Emilia Phillips, fulfills the promise of her first book. The poems in Groundspeed have all the energy of a rollercoaster. When you finish this book, you immediately want to return to the first page for another ride.
Nazim Hikmet's Selected Poetry is blowing me away not just with its beauty and power, but with its hope. That a person could endure such injustice (a political prisoner for 18 years, an exile for 13) and darkness and yet remain so hopeful is a testament to the human spirit.
Katie Peterson
For the last few years, I've kept James Wright close at hand at most times, not the early book, The Branch Will Not Break, which I loved when I first read Wright, but two later books, Two Citizens and To a Blossoming Pear Tree, both full of poems in which one-on-one encounters, in the present tense or retold in memory, place people face-to-face, in public places, on transportation, in the woods, coming home from work, at play, at home, wandering. Wright's own assessment of Two Citizens was rather negative but I think he was quite mistaken, or maybe I just love the bad parts also, the combination of sometimes-too-sentimental love poem and brutal American speech. This month, also, Levertov's books from the 1960s, The Jacob's Ladder, O Taste and See, and The Sorrow Dance, as I try to write a little something about her for a conference at Loyola Chicago at the end of the month. Together maybe Wright and Levertov, haunted by civil unrest in their own times, are helping me think about everyday life and ordinary speech in our time, when the language of our social contract and the contract itself both feel broken.
Some poets of our time whom I spend time with now, mostly from last year's amazing harvest—Bhanu Kapil, Ban en Banlieue; Joan Larkin, Blue Hanuman; Saskia Hamilton, Corridor; Sandra Lim, The Wilderness; Marilyn Chin, Hard Love Province; Tom Pickard's wonderful hoyoot: Collected Poems and Songs; Devin Johnston, Far-fetched.
And Emily Dickinson forever, like air or water.
Julian Stannard
It was gratifying to witness Nicholas Walton's enthusiasm for the city of Genoa. His travelogue, part history, part personal response, has resulted in Genoa "La Superba": The Rise and Fall of a Merchant Pirate Superpower. I used to live in the city and have to admit I warmed to his enjoyment of this great ramshackle port, once a maritime republic that held sway over the Mediterranean and became Venice's chief rival. Genoa the city and Liguria the region in general has a great literary history. Visitors and residents include—the full list would go on too long—Dickens, Byron, the Shelleys, Flaubert, Wilde, Valery, Hardy, Dylan Thomas, Charles Tomlinson, not to mention Montale, Camillo Sbarbaro, Dino Campana, Giorgio Caproni, Eduardo Sanguineti. Herman Melville took the funicular into the hills and thought Genoa looked like "the fortified camp of Satan." And let's not forget Rapallo and Ezra Pound and the so-called "Ezruversity." If Pound were Vice-Chancellor, Dean and Head of Creative Writing all in one, the list of alumni include Hemingway, Yeats, Bunting, and scores of others, of all disciplines.
Poetry. I'd like to mention the British poet Andrew Elliott. No one seems to know who he is and he resolutely doesn't do readings and all the usual stuff. He is the author of Mortality Rate (CB Editions, 2013). It really is extremely good, and the reader is sure to be taken on a number of exhilarating goose chases. Its casual cosmopolitanism makes me think of Michael Hofmann. Yet Elliot is more of a prankster, carefully covering up his tracks: "Self-Portrait as a Young German Poet" begins; "I like to believe that in Germany/ in the early 1960s / I might have met a girl called Eva/ with a passion for contemporary poetry." In fact, one wants to reply, who doesn't?
Catherine Staples
Most of the books I'm reading right now are related to a course I am developing on the pastoral, which begins with Virgil's Georgics. The two translations I love best are by David Ferry and Peter Fallon. In some ways, the poem is a two-thousand-year-old farmer's almanac, summoning us to wake to the natural world, to heed the signs of an oncoming storm, to study earth, sea, and sky, the way of the winds, the keeping of bees and livestock. More than didactic, the book celebrates the natural world in all her beauties and scourges; it sets us dreaming about the art of cultivation and animal husbandry while never sparing the harsh truths and adversities.
One new book vying for place in pastoral's continuum is Helen Macdonald's H is for Hawk. The progression of a young woman's grief and the training of a goshawk weave together inextricably in this beautifully written memoir where the narrator grows nearly as wild as her goshawk before she comes right again. Another new book, Julia Shipley's Academy of Hay, offers a next generation, farmer-poet's take on the pastoral that pairs well with poems by Frost, Heaney, and Kumin.
Also in the stack are Henry Beston's The Outermost House and Aldo Leopold's Sand County Almanac, books where I drop in briefly to remember the sea in winter or Leopold's ax-in-hand meditations as he decides which tree the wood might better spare—the pine or the birch. Lastly, there are the books I read to sharpen the ear and eye before I set out for a walk in Valley Forge Park: Eamon Grennan's But the Body and, long awaited, Claudia Emerson's Impossible Bottle.
Matthew Sweeney
My reading recently has been taken up mainly by poetry in translation. This is hardly surprising, since my early poetry influences tended to be poets in translation. The catalyst for this recent reading has been a fine new series of poetry and translation events in University College Cork, organized by Mary Noonan, the first event of which involved the highly regarded German poet, Jan Wagner, with his translator, Iain Galbraith. I was particularly delighted by this, as Jan happens to be my German translator. I've been greatly enjoying Jan's first selection in English translation, Self-Portrait with a Swarm of Bees, brought out by the English publisher most interested in translations, namely Arc.
Since then I've had the pleasure of being invited to a Poetry Festival in Sibiu, Romania. There was a wide-ranging gathering of international poets, including a good smattering of contemporary Romanian poets. All the poets featured had English translations of their work included in the festival anthology. The selection of the Romanian poets (mainly young) was various in approach and invariably interesting. None of these have collections in English yet. The Macedonian poet, Nikola Madzirov, however, (who was, in my view, one of the most impressive poets at the festival) has a collection in English, Remnants of Another Age, which has been published on three continents, firstly in the U.S. by Boa Editions. I would strongly recommend this book. The only other poems I read in the last while were some of the great pieces by the Scot, W.S. Graham, which I successfully sold to Nikola.
Maceo J. Whitaker
Roberto Bolaño's 2666 is a brutal, poetic masterpiece. Since 2009, I've recommended it to many people, but among the thoroughly pestered recipients of my recommendation, few have tried 2666 and no one has finished it. No one. Utterly disappointed, I now turn to Harriet readers and plead for you to read 2666. Though it may weigh more than a cinder block, do not be intimidated. In these pages you'll find some of the best writing you'll ever read. (While you're at it, read The Savage Detectives, too.)
If you're feeling less ambitious, check out Tracy K. Smith's memoir, Ordinary Light. A beautifully written rumination on family, spirituality, race, and poetry, this book delivers. Smith's prose is often as elegant and powerful as her poetry. Among my favorite sentences: "Wasn't it strange that a poem, written in my vocabulary and as a result of my own thoughts or observations, could, when it was finished, manage to show me something I hadn't already known?"
Samantha Zighelboim
I've entirely caught Ferrante fever. Once I actually allowed myself to learn the names and personalities of the 30 or so characters that are constantly at play, I was hooked (though admittedly, that took some time). I just started the second of the Neapolitan novels, The Story of a New Name. Today I had the thought that I might finish this one and not have the next one on hand soon enough, which led to some real anxiety. I just want to stay in gritty and gorgeous mid-century Naples with these fascinating women forever.
I've also been reveling in Raúl Zurita's The Country of Planks (El País de Tablas), translated by Daniel Borzutzky. The collection is an unsettling meditation on loss and a violent national identity. Each poem is titled with the name of a Chilean prison used during the time of Pinochet, the horrific reality of which Zurita himself knows too well (he was detained for six weeks during the coup d'état of 1973). It's a handsome bilingual edition that gives me the chance to study and appreciate the astute choices Borzutzky made in his translation of these difficult, necessary poems.