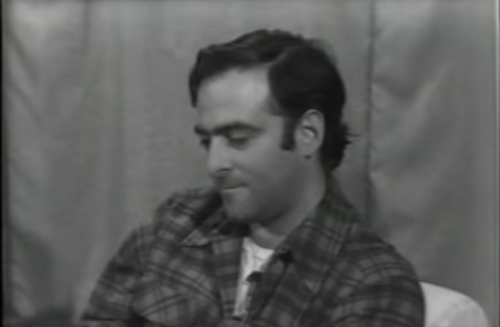 This is a terrible week for poetry. We are deeply saddened to report that Ted Greenwald passed away around midnight this morning, at the age of 74. Charles Bernstein writes at Jacket2 of Ted's "sublime echos." Speaking of, from Common Sense (reprinted this year by Wesleyan, originally published in 1978 by Curtis Faville's L Publications):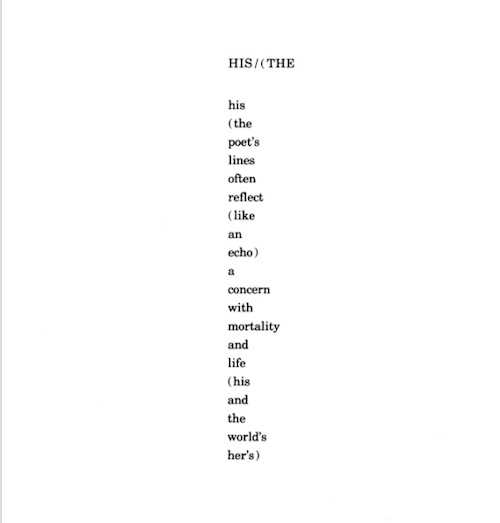 Says Bernstein:
Ted's Sublime Echos

In the 1970s Ted and I would meet in the afternoons and talk til night. We even did a recording of a couple of dozen hours of our conversations. I owe a tremendous amount to those meetings and to our many conversations since. On this particular afternoon we talked at the bar in the back of the restaurant (I can't remember the name of the place, but it was downtown).
He links then to a video from that afternoon, and also points to Greenwald's recent publications, The Age of Reasons: Uncollected Poems 1969–1982, edited by Miles Champion (Wesleyan); the reprint of Common Sense, and Own Church (Spuyten Duyvil, 2016). Bernstein forgot to mention his own collaboration with Ted, Short Course, published last month by Chax Press.
You might also note that much of Ted's recent work has been published by Kyle Schlesinger at Cuneiform. And check out Greenwald on Bernstein's Close Listening in 2011, below (more audio at PennSound).
He was a lovely man, a prolific and graceful poet, and an influence and friend to so many. Our hearts go out to his friends and family.
At top: We've taken a screenshot from Ted's appearance in an October 1977 episode of Public Access Poetry, preserved by The Poetry Project. Watch below (Ted's reading starts around 13:50).
https://youtu.be/EwqtGdulGcI