I could have met Tooth through a million different friends in numerous cities at any point over the last 13 years. In fact, it's a little bit of a mystery how we managed to avoid each other until 2012. Tooth's supernatural ubiquity within the Bay Area's radical/marginal arts communities is both astonishing and inspiring. If you have ever gone to a show, reading, film screening, protest, or Halloween party, there is a one in five chance that you have been in the same room as Tooth. There is a one in nine chance that the room you and Tooth were in together was the Church, aka Tooth's house. I was super excited to ask him to curate a mixtape for this series, as I was certain it would lead me to a few new favorites; I was not wrong.
Tooth is an artist that works in a variety of material elements and processes in order to navigate a variety of non-material elements and states. He is also a dyslexic who maintains a tenuous relationship with written language (at best). He lives somewhere in California.
~~~~~~~~TOOTHTAPE~~~~~~~~
(click images to EXPAND)
1. Theresa Hak Kyung Cha, Mot Caché
The lettering in the center of the rubber stamp reads mot caché (hidden word). It is ringed by nine other French words: signe (sign), évoque (evoke), énonce (express), dévoile (unveil), marque (mark), tache inscrite (inscribed mark), trace (trace); empreinte (imprint), and révéle (reveal)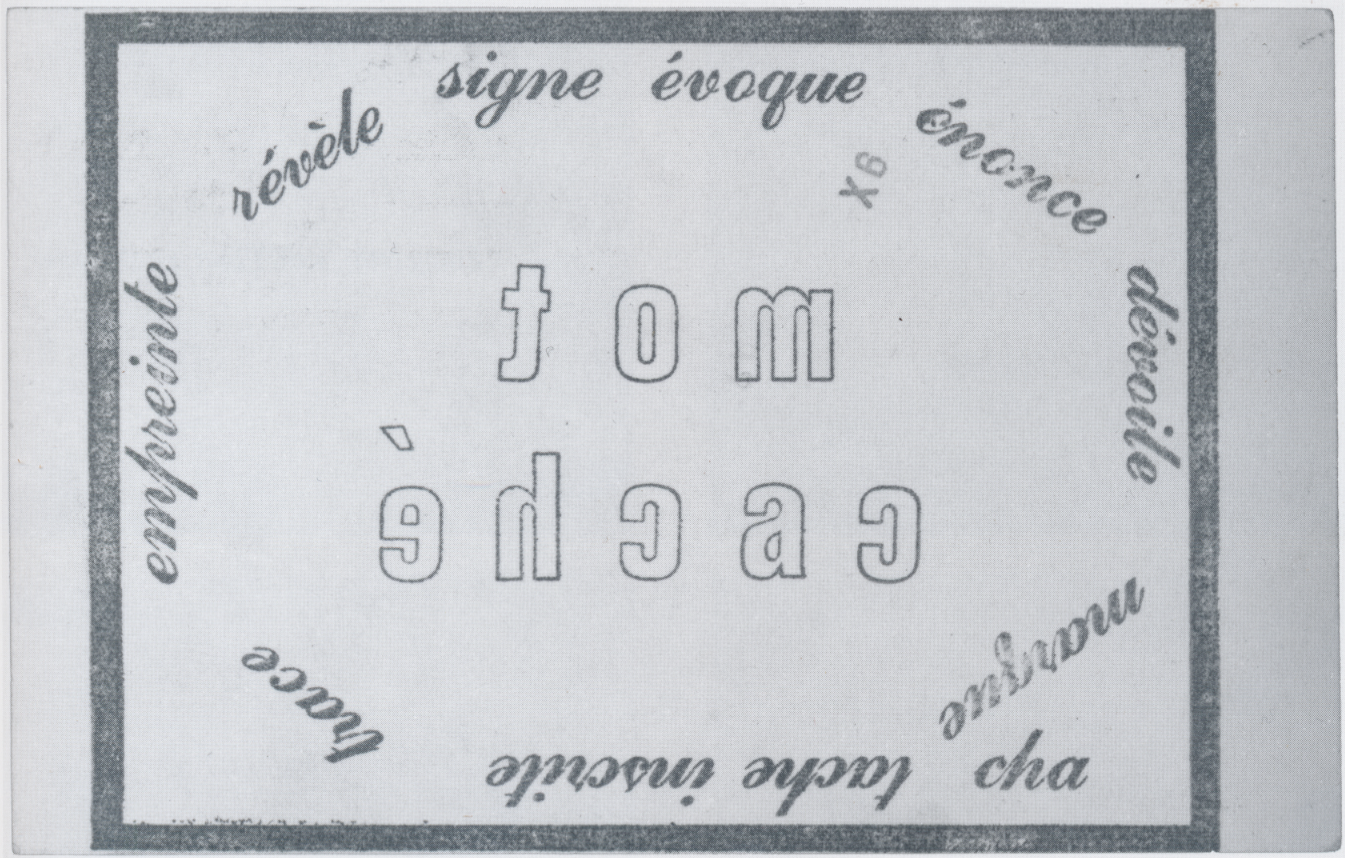 3. Terry Fox, lines from an interview about the performance Levitation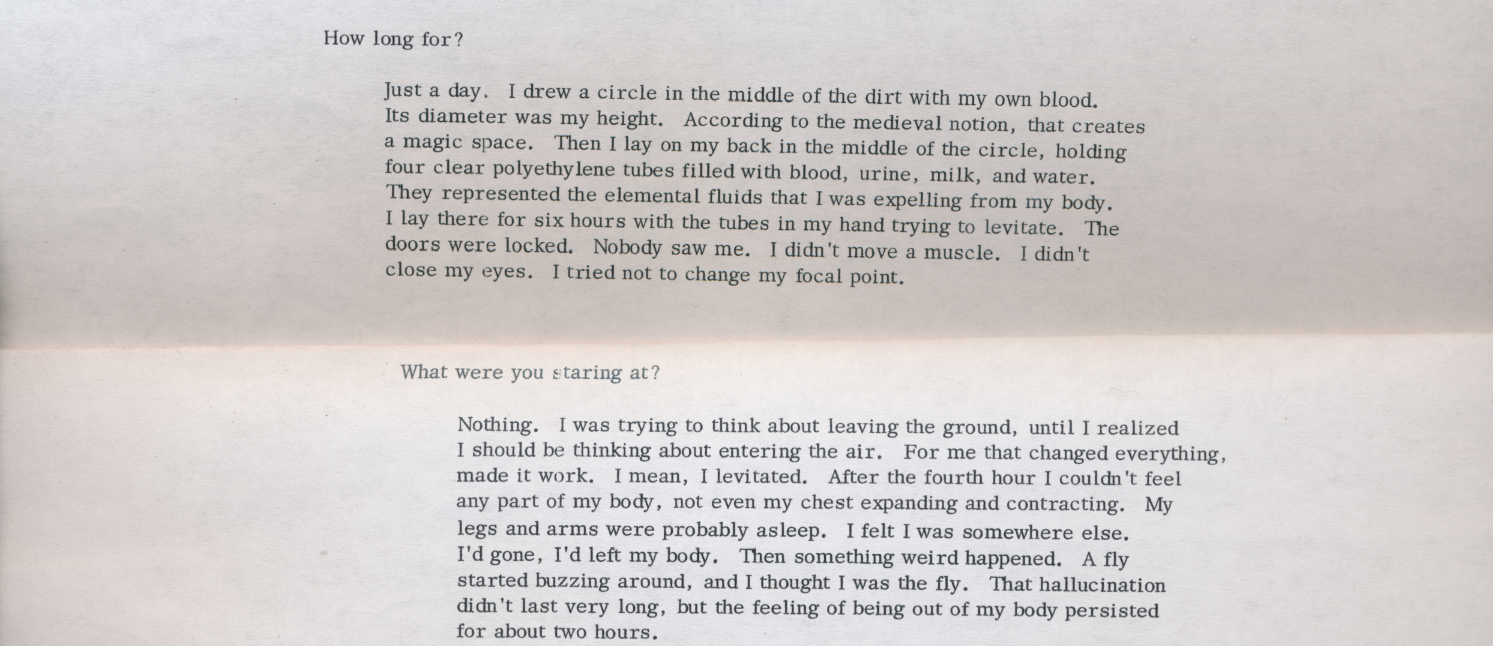 4. Nancy Holt, The World Through a Circle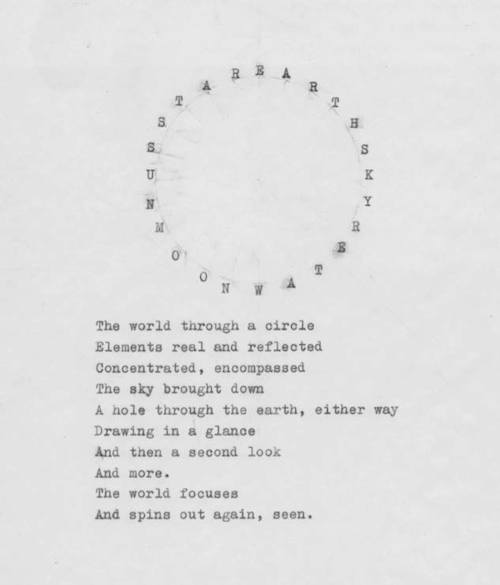 5. Adrian Piper, Everything Will Be Taken Away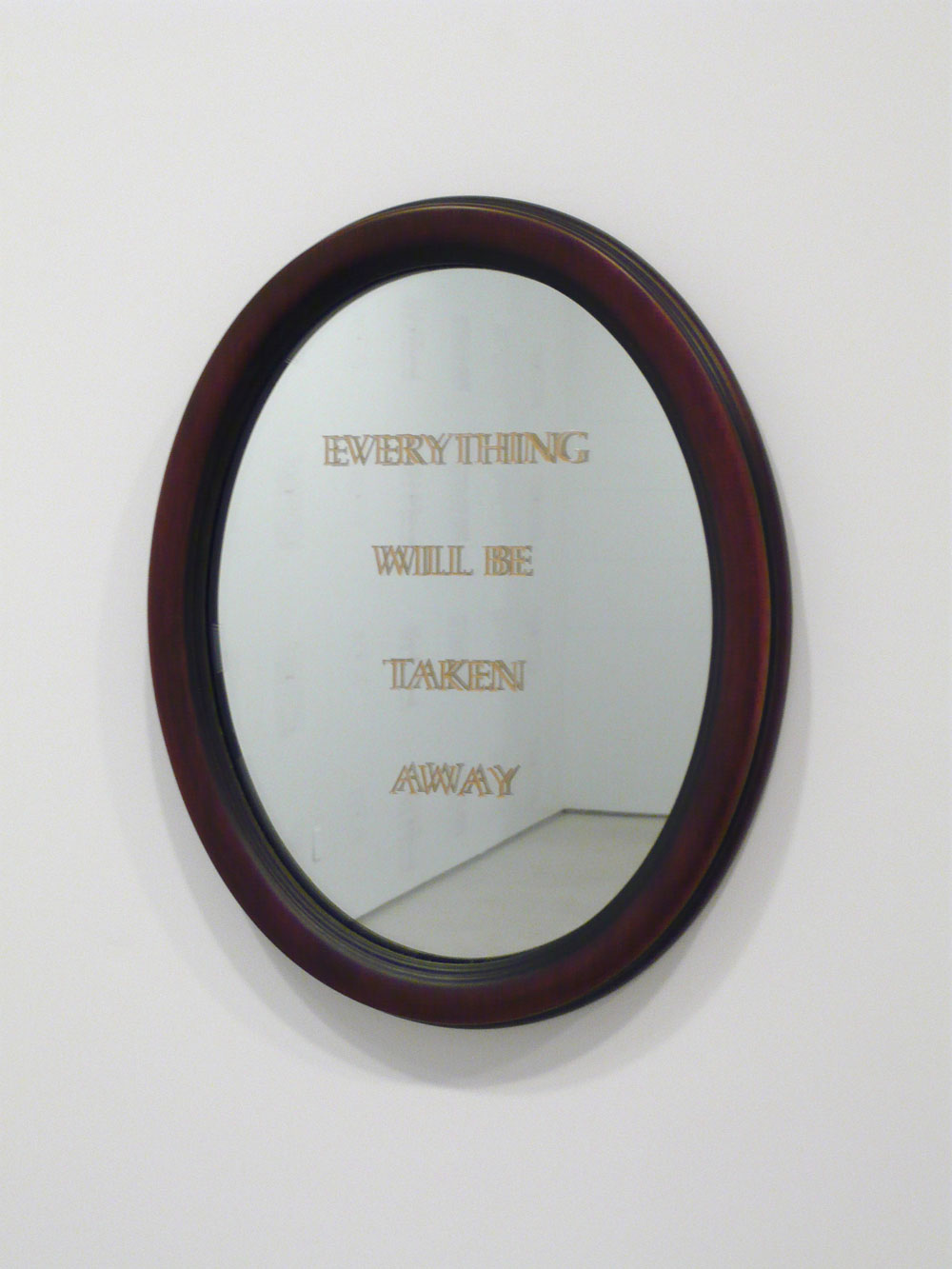 6. Anna Akhmatova, lines from To Poetry


7. Monique Wittig, lines from Les Guérillères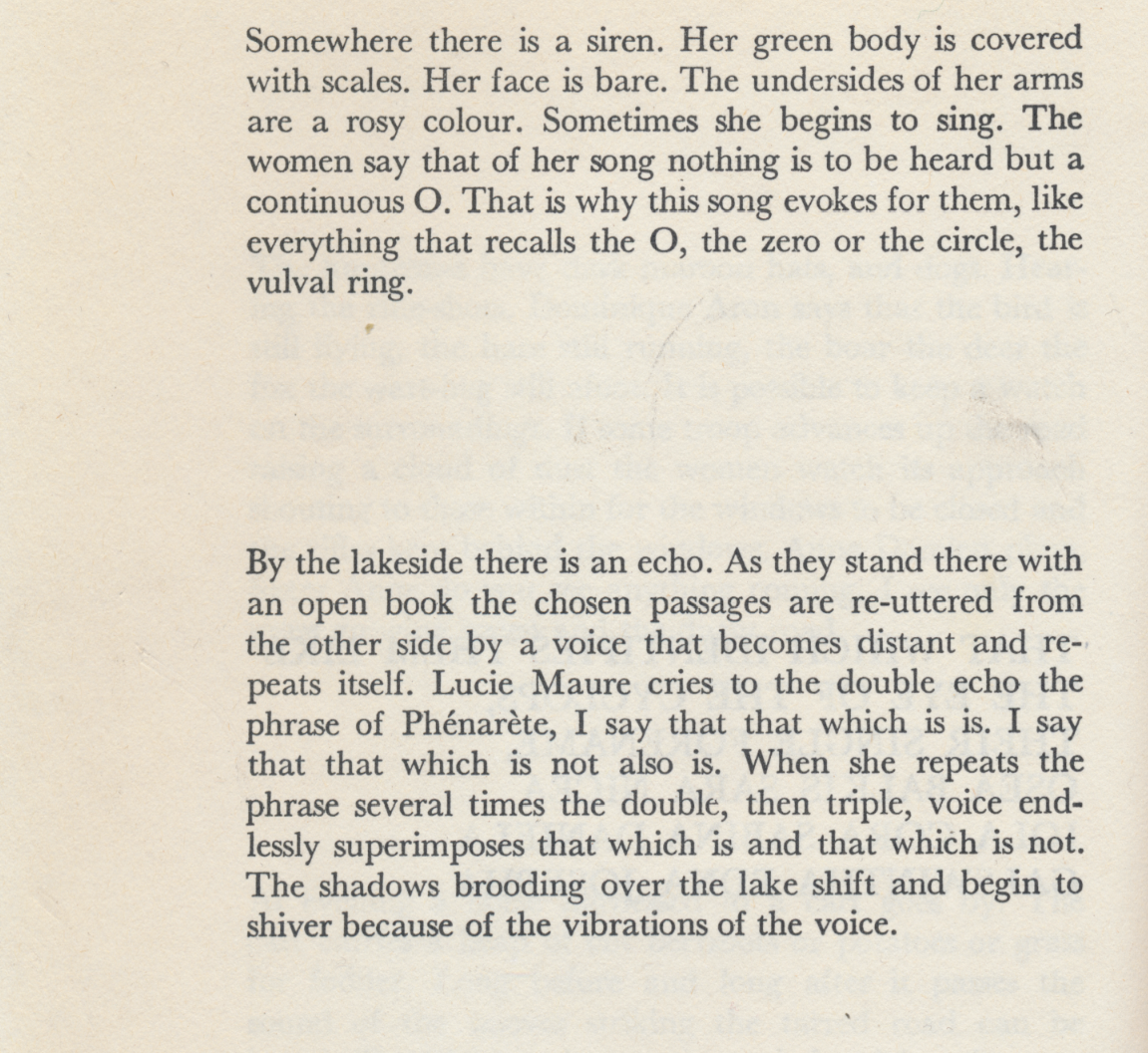 8. Ana Mendieta, Find the Shape of a Body in the a Tree Trunk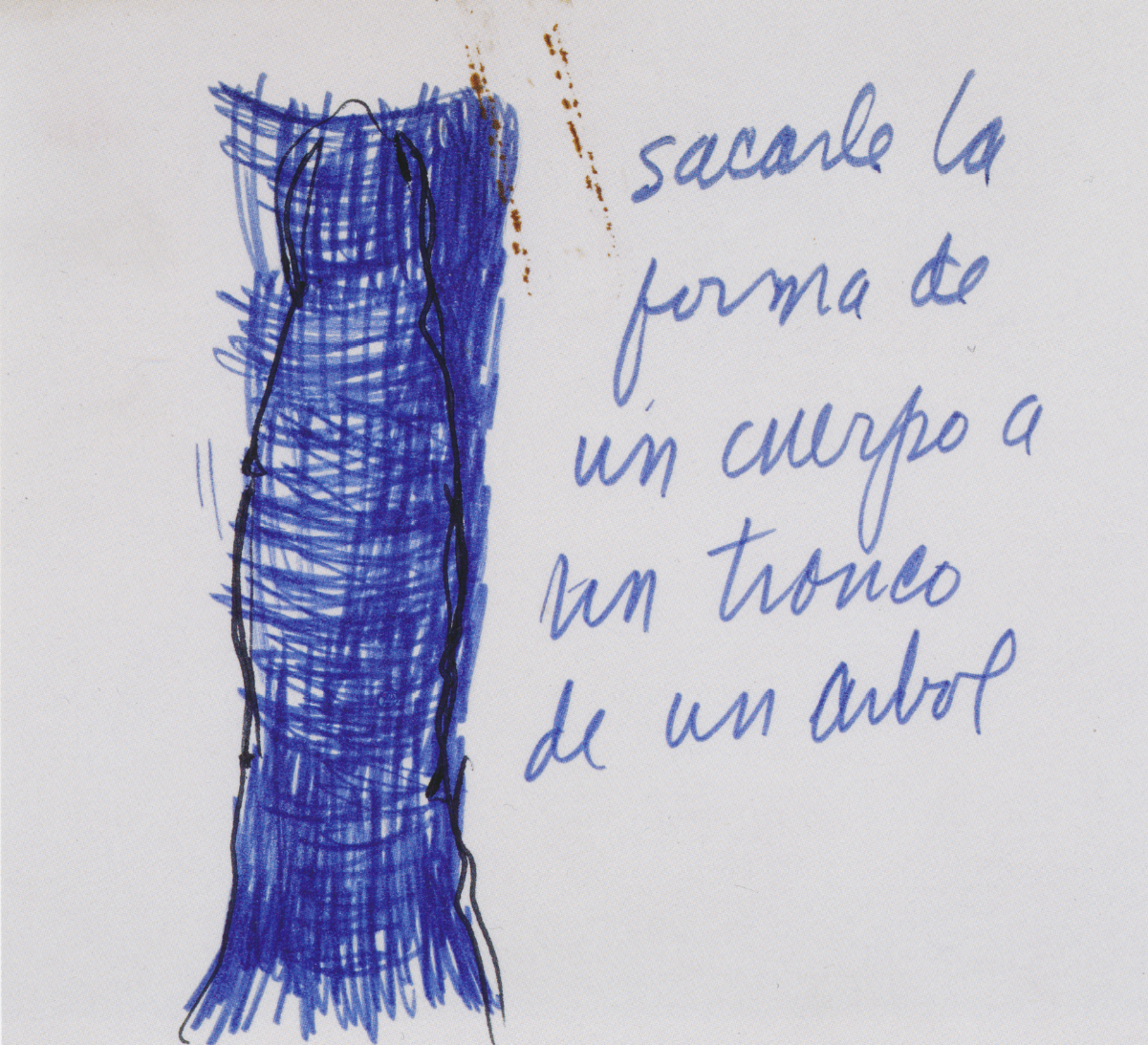 9. Hélène Cixous, lines from Regarding The Apple of the Text


Elaine Kahn was born in Evanston, Illinois, and she is the author of the poetry collection Women in Public (City Lights, 2015) as well as several chapbooks, most recently A Voluptuous Dream During an Eclipse (Poor Claudia) and Customer (Ecstatic Peace Library). She earned an MFA from the Iowa Writers' Workshop and a BA from California College...