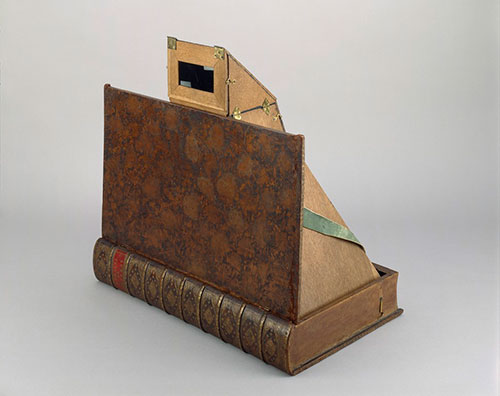 Kazim Ali
I read some books because I am teaching them, others because I might be reviewing them, others are only for my pleasure. At the moment I am re-reading Naomi Shihab Nye's newest collection (from 2011) called Transfer. It's a gorgeous book in both poetry and prose that examines the twin and related tragedies of Nye's father's death and his painful life as a Palestinian refugee whose family lost their home in Jerusalem. Nye speaks so honestly and clearly and generously and humanely, I want to nominate her to be the Poet Laureate!
I was in Jerusalem, in fact, when I wrote the foreword to the next book on my list, Dan Rosenberg's prize-winning chapbook from Omnidawn, Thigh's Hollow. Maybe it's a cheat, because I read this book first in manuscript form and I chose it myself for the prize, but to see it again as a book brings its freshness and immediacy to me all over again. It's strangeness and beauty captivate me.
Speaking of being captivated, when I was in Cleveland's most exciting new independent bookstore, Guide to Kulchur, I picked up on a whim a few small volumes that appeared to have been published by the author using Lulu. I was so entranced by the seemingly simple but endlessly complex, prickly lyrics that I wrote to the author, Barton Smock, through his blog, kingsoftrain.wordpress.com. He's been sending me books now and then and his latest, Eating the Animal Back to Life, is just knocking me out. These poems are desperate, tender, wry, alarmed, god-obsessed, and musically driven. Smock is not published by others, he does it all himself and so the only place you can get his books is here. All the advanced degrees and publishing credentials in the world can't get you the unspeakable duende that Smock somehow taps into, poem after poem.
For sheer technical brilliance, I recommend to you the next title on my list, The Same-Different, the recent Walt Whitman Award-winner by Hannah Sanghee Park. It was chosen by Rae Armantrout, which makes sense to me because it traffics in a similar devotion to music, magic, and trickery. I started reading it because I saw it on a friend's table and read just the first two lines—"Just what they said about the river:/ Rift and ever"—and was instantly drawn in. In fact, I spent a month or two just reading and re-reading the very first poem. I'm finally moving on to the second but two weeks later I'm still reading and rereading it. So at this rate I won't finish this book until 2020.
I was really excited to receive Sam Sax's chapbook sad boy/detective in the mail because he has been a favorite of mine for a while. Sax marries poetic craft, a devotion to oral forms and performance, and political concerns into a tight and incisive chapbook of very personal lyrics.
Shreela Ray has been in my life a long time. When I was a 13-year-old soap opera fan I tagged along with my older sister to a creative writing workshop at the local library. The poet who was teaching the class was called Elaine Chamberlain and I thought she was so glamorous because she had lived in Guatamala and was friends with Robert Creeley. She brought in these mimeographed sheets of poetry by Shreela Ray and used those to teach us what poetry was. For years I never thought about Shreela Ray and then I heard Cornelius Eady mention her in a conversation and I tracked down her only book, Night Conversations with None Other. Her poems are as electrifying to me now as when I first encountered them as a lad.
John Beer
On my desk at the moment is Melissa Buzzeo's The Devastation (I'm reviewing it). My short response: it's extraordinary. Her book, Erin Moure's Kapusta, & Bhanu Kapil's Ban en Banlieu are the three recent books of poetry from which I've gained the most.
I also continue to be obsessed with Nathaniel Mackey's ongoing opus. I've been reading Blue Fasa, and also venturing into his sequence of novels From a Broken Bottle Traces of Perfume Still Emanate. I believe more and more he's the contemporary Milton: the one who saw a need to address our broken civilization through a work of foundational and visionary poetry, and then invented the language in which to do it.
Beyond that, weird stuff as usual. I thought for a little bit that John F. Szwed's book on Sun Ra was my favorite music biography ever, but Hellfire by Nick Tosches is already changing my mind. I'm trying haltingly to teach myself the higher mathematics via Saunders MacLane's Categories for the Working Mathematician. Rodney Koeneke and I have been reading through Melville's epic poem Clarel, and I can't believe we're about to finish.
Best new album: Ivy Tripp by Waxahatchee. Best live show: Thee Oh Sees.
While I've only seen bits and pieces of each, I'm very excited to read the entirety of Greg Purcell's The Fundaments and Christine Kanownik's King of Pain.
Finally, I'd be remiss without noting a couple of chapbooks by Portland poets we'll all (I hope) be reading years from now: Her Twin Was After Me by Ally Harris, and Free Junk by Rachael Jensen.
Marianne Boruch
This past August, my husband and I lived for ten days in a 1931 road crew cabin, Mile 52, off the infamous "Park Road" at Denali National Park, total dumb luck that I was given an artist residency there. To prepare, I avoided the many marvelous books about the arctic and near-arctic except for one on very few lists these days and discovered by accident: A Naturalist in Alaska, published finally in 1961 by Adolph Murie about his remarkable years at Denali tracking the lives of wolf and grizzly, fox, caribou, and colonies of Dall sheep on high ledges above tundra and river gravel beds. From the twenties through the fifties, this most able scientist, this "field research biologist" roamed that vast park in all seasons, his eyes wide open, his observations meticulous but with a curious endearing love for those creatures that allowed him to come close. I was amazed and moved by his matter-of-fact fearlessness, his fierce, playful attention. More luck: home now, I'm still reading his book, this time against lived flashes of the place.
Note this from Murie, a passage about food saved for later by that little genius, the haymouse, digger of elaborate burrows and root cellars whose architecture would impress even the Maya: one "storehouse" sixteen inches long, five deep, with its "425 pieces of the thick, dandelionlike root of the legume Hedysarum, 340 yellow roots of Peducykaruys (which resembled gnarled carrots), 380 bulbous J-shaped roots of the knotweed, Polygonum…" And grass, a lot of grass, dried, by the way, up off the ground, airing out for winter storage on low willow branches tangled together, basket-like. How many smart little vegans did all this? Only five or six, Murie tells us, who spies one haymouse "sizing up the situation with considerable circumspection. The slight sag in his paunch made him look like an alderman." I won't even mention the shrewd, tricky way such mice design some of their "elfin" underground corridors to frustrate larger animals tempted to help themselves to the tasty stockpile. Here's a hint: dead ends.
Okay. That's one example drawn from this book of natural wonder and a varied, vast unhuman intelligence, these worlds that go on without us, thank you very much. Adolph Murie was a treasure who clearly loved his life and perhaps rarely slept. Nevertheless, read this book before bed. Even a few bits might send you quite out into another, richer life, a dream then no dream at all.
Garrett Caples
Much of my poetry reading is tied up in editorial work: I've spent the past year, for example, grappling with Frank Lima, for this new and selected for City Lights. Or I think of Richard O. Moore's Particulars of Place (Omnidawn, 2015), which I co-edited with Brenda Hillman and Paul Ebenkamp and just reread to prep for a tribute. Or Wave Books' marvelous selected John Wieners, Supplication (2015), which coincided with a book of Wieners's journals I worked on for City Lights.
Editing aside, on a trip to NYC, I came across Poems Not Hitherto Reprinted (Liverpool, 1967) by Nicholas Breton, an obscure Elizabethan pamphleteer I love (step-son of George Gascoyne, if that helps). Also an exquisitely letterpressed d.a. levy book, (can we hold hands out here) (Brother in Elysium, 2012).
Cedar Sigo asked me to participate in a stapled anthology, Bronze Chimes, inspired by Alfred Starr Hamilton and largely showcasing work by Cedar's students from his recent stint at St. Mary's. I thought this showed admirable concern, affording several students their first publication, alongside the likes of Jennifer Foerster, Norma Cole, and Joanne Kyger. It succeeds as a little book. Naturally I turned to Song Cave's 2013 selected Hamilton, A Dark Dreambox of Another Kind, for inspiration and was delighted by his mystical, John Clare-like weirdness.
Among my Bay Area contemporaries, my favorite new book is Eclipse Babel (Ensemble Editions) by Brian Lucas. This is a book of drawings made by Brian in Morocco, each paired with a poem he wrote upon his return, with a gorgeous letterpressed cover. The presses collaborating on Eclipse Babel have separately issued two great new chapbooks: Book of Kings (Bird & Beckett) by Patrick James Dunagan and Takes (Bootstrap) by Jason Morris. Finally, I'm loving Jackson Meazle's Long Live You & Me (Gas Meter).
Kate Farrell
While writing, I like to keep nearby a little stack of poetry books for emergency inspiration. At the moment the stack includes David Shapiro's New and Selected Poems, D. Nurkse's A Night in Brooklyn, and the amplified post-Nobel edition of Tomas Tranströmer's Baltics, translated by Samuel Charters.
Some months ago, I recommended to a friend Saving the Appearances, A Study in Idolatry by the brilliantly original philosopher Owen Barfield (1898–1997) and decided to read it again myself. A slim, beautifully written volume with a momentous point of view, it sent me back to the chapters on imagination in What Coleridge Thought, another favorite of mine by Barfield. I'm now also slowly reading Mary Scott's The Kundalini Concept, Its Origin and Value—an unusual book by a little-known author. I'm entranced by Scott's clear voice and wide understanding.
Oh yes, and the other day, wondering whether to attend AWP for the first time next spring, I went to Poetry's website and reread Kay Ryan's sendup "I Go to the AWP," published in the magazine back in 2005. After again laughing my way through it, I sent the link to a friend who is also on the fence. 
Carol Frost
I've been reading lots on account of a sabbatical and also for Winter With the Writers, a literary festival I direct for Rollins College. This minute I'm reading Antonio Skármeta's The Days of the Rainbow, having recently finished an equally marvelous novel by him—A Distant Father. I also recently finished The Soul of an Octopus: A Surprising Exploration into the Wonder of Consciousness, Between the World and Me, and Hanya Yanagihara's A Little Life, which I found astonishing. This summer I read Animals Are My Life by Lorenz Hagenbeck for information about the Berlin zoo and most of Robert Hass's books of poems to prepare for an interview during the Palm Beach Poetry Festival this coming January. Other recent reading in poetry includes Valerie Rouzeau's Cold Spring in Winter, a marvelous book translated by Susan Witt, Terrance Hayes's How to Be Drawn, Ada Limón's Bright Dead Things, and Elegy for a Broken Machine by Patrick Phillips. Last month I re-read John Ashbery's translation of Rimbaud's Illuminations. There's more, but these books come first to mind.
Lisa Grove
This summer I read The Martian by Andy Weir and The Magicians trilogy by Lev Grossman. The latter is like Harry Potter and The Chronicles of Narnia rolled into one, only with more sex and substance abuse—I can't imagine a stronger hook than that.
Recently I've also read Olena Kalytiak Davis's The Poem She Didn't Write and Other Poems, Patricia Lockwood's Motherland Fatherland Homelandsexuals, and Traci Brimhall's Our Lady of the Ruins—three writers and books I happily envy for their imagination and facility with language. I've been reading and re-reading them for a few months now, each time with more admiration.
I bought Bob Hicok's book Words for Empty and Words for Full at an AWP a while back (I want to say... Denver?). With regret, I admit the book promptly got lost in my library. I was getting ready to move this September, and as I packed up my books I rediscovered Hicok's and read it. I can't remember the date I read it, just that it was sometime between mass shootings, and I realized with great sadness how incredibly relevant this book is. Hicok was teaching at Virginia Tech when an infamous shooting occurred there in 2007. (To my knowledge he still teaches there.) He wrote some of the poems in this book in the wake of that shooting. Cut to eight years later. I've got the book on my nightstand, and there's a shooting at a school in Roseburg, OR—the 295th mass shooting of this year alone. As of this writing, there have been 17 more. Hicok's writing is deft and poignant. There is no justice in his words, but he helps us carry our grief.
Meghan O'Rourke
I always seem to read many things at the same time—a scattered way to proceed, but it means whatever I'm reading is a choice, rather than a duty. (Even though some of my reading is research, so it's quasi-duty....)
I'm doing a lot of reading for research at the moment, since I'm writing a book about all the ways we end up assigning emotional and cultural meanings to poorly understood illnesses. I'm finishing The Cure Within, medical historian Anne Harrington's fascinating book about the history of mind-body medicine; rereading Foucault's The Birth of the Clinic and Elaine Scarry's The Body in Pain, a profound discussion of the elusiveness of (others') suffering. I'm looking forward to Dodie Bellamy's When the Sick Rule the World.
For pleasure, and for its vivid portrait of the mind-in-action, I'm reading Heidi Julavits's The Folded Clock: A Diary. I've been dipping into Susan Howe's luminous new book of essays—the first, about Wallace Stevens, has a crisp autumnal quality to it. Most days I read one or two of Charles Simic's collected essays in The Life of Images. He writes about food with a hallucinatory immediacy that makes me want to find a great bottle of wine and some rich delicacy to consume as I go. And I'm making my way through a few books of poems, including Gwendolyn Brooks's Collected Poems and Adrienne Rich's Diving into the Wreck.
Kathleen Ossip
I have recently found joy in:
Home Studies by Julie Gard, a poet previously unknown to me—Surely someone before me must have called her the Lydia Davis of the Midwest?
Rowan Ricardo Phillips's Heaven—He can do everything. In verse.
Beast Feast by Cody-Rose Clevidence—I'm late to this and it is a party: event poetry.
Scavenger Loop by David Baker—Intricate, masterful, and elemental poems that claim natural history as their terrain.
Amiri Baraka, SOS—A life's work, with everything life implies: joy, rage, skepticism, a kind of holy perseverance.
First books from two former classmates: Repetition by Rebecca Reilly, a memoir of Paris, New Jersey, the Bronx, and a philosophical meditation on why and how we live with suffering, and This Version of Earth by Soraya Shalforoosh, jazzy lyrics on life as an Iranian-American daughter, worker, New Yorker—These remind me why I used to so look forward to their weeks in our workshop.
Rereading Michael Robbins's The Second Sex—For song and jolting sense.
Harold Bloom's The Daemon Knows—I don't believe in the kind of authority Bloom asserts but his hallucinogenic prose and leapy logic make me want to believe (and want to abandon all in order to write the American sublimest poem I can).
Trying to teach myself how to write a novel with Ben Lerner's Leaving the Atocha Station and 10:04 as textbooks.
Hai-Dang Phan
Poets, do your reading habits change when you're putting together a book? My reading lately feels like a retreat from the daily skirmish of writing and revising poems for my first collection. I'm reading both more and less. Less poetry, which is uncharacteristic for me, and more not-poetry. I'm no expert on photography, nor am I much of a photographer, but I love looking at pictures. For a good month the photos in An-My Lê's latest monograph, Events Ashore, became part of my morning ritual. As the coffee kicked in, I would open the book, with its beautifully rendered and conceptually rich color photographs of American military installations, training expeditions, and research missions around the world, and step into the pictures with notebook in hand. I now have an orange notebook filled with ekphrastic gibberish. On the subway today I started Paule Marshall's Brown Girl, Brownstones, and was transported to another New York by its bright, bold mixture of restlessness and rootedness. Back in my little studio, in the Self-Help for Poets section: Rilke's Letters to a Young Poet, Keats's Selected Letters, Carl Phillips's The Art of Daring, and Michael Hofmann's Where Have You Been? I see that I'm halfway through Jonathan Bates's "Unauthorised Life" of Ted Hughes, just past the Crow years, which I've been enjoying to my surprise (I liked all the mentions of what, where, and how Ted and Sylvia ate together!), having avoided literary biography altogether up to this point. For a different life and way of being in the world, I found Patti Smith's quiet new memoir M Train, which reads like a punk rock Sebald, quite easy to spend time with. Speaking of singer songwriters, I've had the music and lyrics of Julia Holter's Have You In My Wilderness swirling around in my head the past week. Some afternoons are spent at Poet's House in Battery Park. It's a bright, luxuriously quiet place where I feel like I'm breathing in a lot of secondhand poetry smoke. That's probably how I'm getting my poetry fix for the time being.
Emilia Phillips
In the spring, I'll teach Craft of Poetry, in which we'll be examining the ecstatic imbalance between sentence and line, and Poetry Workshop, in which we'll be emphasizing the stakes of poetry. I'm more suspicious than ever of getting in the way of poetry with my rabbit hole musings, so I'll let these poets do their own reader-come-hithering through quotes.
My Craft of Poetry reading list:
Catalog of Unabashed Gratitude by Ross Gay: "I was a little / tipsy on the dance / of the velvety heart rolling / in my mouth"
Boy with Thorn by Rickey Laurentiis: "what they hold in their silences / silences"
Hustle by David Tomas Martinez: "Where is the window to break / in your life?"
The Regret Histories by Joshua Poteat: "No one can tell the living from the shovels of the dead"
Citizen by Claudia Rankine: "He said what? What did she do? Did I hear what I think I heard? Did that just come out of my mouth, his mouth, your mouth? Do you remember when you sighed?"
Four-Legged Girl by Diane Seuss: "I'll ladle him up a mugful of tears. / Free beer, I'll say, though there is no beer."
Headwaters by Ellen Bryant Voigt: "the plural pronoun is a dangerous fiction the source / of so much unexpected loneliness"
And for Poetry Workshop…
Bastards of the Reagan Era by Reginald Dwayne Betts: "as if death is / the disguise hiding your wings."
Split by Cathy Linh Che: "A family secret / ending in shhh."
Impossible Bottle by Claudia Emerson: "your sorrow is ecstatic"
Station Zed by Tom Sleigh: "The Pig kept squealing in the Bay, the Missile sweated, / the Screen counted down to zero and turned static."
Sina Queyras
I spent the summer reading (and rereading) everything Plath and Hughes—from Colossus, Ariel, and the Restored Edition of Ariel, to the Collected Ted Hughes, The Letters of Ted Hughes, and Birthday Letters, the biographies. Highlights of the stack I drifted through included Janet Malcolm's The Silent Woman, which had me up a few nights seriously pondering the purpose of the biography genre and feeling a certain complicity in reading them. But I persevere: I've just cracked The Unauthorised Life of Ted Hughes, by Jonathan Bate, and it's hard to put down.
Other compelling titles—not all new—include: Garments Against Women by Anne Boyer, The BreakBeat Poets, eds, Kevin Coval, Nate Marshall, and Quraysh Ali Lansana, Sunny Wednesday by Noelle Kocot, Diversion by George Murray, Roll Deep by Major Jackson, SOS Poems 1961-201 by Amiri Baraka, A Stranger's Mirror: New and Selected Poems, 1994-2014 by Marilyn Hacker, Xenotext by Christian Bök, That Winter the Wolf Came by Juliana Spahr. Spahr is the most consistently engaging poet of our time; she always has her finger on the pulse and her lines are unwavering and pitch perfect.
A.E. Stallings
I have found myself recently, by accident rather than by design, immersed in the prose of poets. It started when I picked up an old paperback of Thomas Hardy's The Woodlanders.  The plot is a riveting melodrama, but I found myself luxuriating in the words and sentences, and the registers of diction. Is "blooth" an archaic plural for bloom? The cider harvest suggests abundance by a catalogue of apples: "Thus, in the baskets, and quivering in the hopper of the mill, she saw specimens of mixed dates, including the mellow countenance of streaked-jacks, codlins, costards, stubbards, ratheripes . . ." One of the pleasures of rereading (and thus getting older) is slow reading. This is perhaps the third time I have reread Robert Penn Warren's marvelous All the King's Men, which I had been assigned in high school. There is such a crackle of energy in the language and descriptions: "She bit her syllables off the way a seamstress snaps off the thread, and looked at the Boss with her dark, unquenched glance, like the spirit of the future meditating on your hopeful plans." Or "the saxophone made a sound like the slow, sweet regurgitation of sorghum molasses"! Most recently I enjoyed Helen MacDonald's H is for Hawk. A meditation on grief by way of falconry, it braids together memoir, nature writing, and excerpts from the work and life of T.H. White. MacDonald has a poet's love of words, here for the argot of an ancient art. One does not tame a hawk, one "mans" her; hawks "bate" when frightened, and "rouse" when pleased; droppings are "mutes." A hawk at her most murderously focused is in "yarak." MacDonald stalks through the English countryside with gold-eyed death on her wrist, trying to cope with the loss of her father, to man her wild grief.
Zack Strait
Keats said only one thing was necessary to write good poetry: a feeling for light and shade. —Mary Ruefle, Madness, Rack and Honey: Collected Lectures
1. Slow Lightning by Eduardo C. Corral
In the dark only the Devil can cast a shadow.
                                                                  Too poor to afford lilies,

she walked down the aisle holding a glass of milk.
I remember, vividly, paging through the April 2012 issue of Poetry, stopping to read "In Colorado My Father Scoured and Stacked Dishes," and being blown away by Corral's vivid, glorious imagery:
The silver letters // on his black belt spell Sangrón.
The gaze of the moon // stitches the buttons of his shirt to my skin.
I immediately pre-ordered Slow Lightning and devoured it like an animal. Throughout the collection, poems like "Watermark," quoted at the start of this entry, were like freshwater pools in the desert to me as a young poet. I'm rereading it now and it is, truly, a modern day masterpiece.
2. Faithful and Virtuous Night by Louise Glück
My story begins very simply: I could speak and I was happy

Or: I could speak, thus I was happy.
Or: I was happy, thus speaking.

I was like a bright light passing through a dark room.
Faithful and Virtuous Night is another book I preordered, and love to return to. The above quote comes from the title poem, and it is one of the greatest long poems to me. Glück's ability to speak simply and simultaneously push a dagger into a reader's throat is a miracle.
Two more passages from the same poem:
No—it was a night long ago, a lake of darkness in which / a stone appeared, and on the stone / a sword growing.
I found the darkness comforting. / I could see, dimly, the blue and yellow / sailboats on the pillowcase.
David Wheatley
When Tom Paulin was writing The Day-Star of Liberty, his study of William Hazlitt, he discovered that the pages of many Hazlitt volumes in the Bodleian library remained uncut: no one had ever read them. Inspired by this, I have long sought the perfect neglected poet, the Collected Poems most unfairly undisturbed by posterity. In Francis Mahony (1804–1866), I may have found a strong contender. A cantankerous Irish Tory and spoiled priest, Mahony took a dislike to Thomas Moore, whom he disdained as a stage-Irish fraud. While their contemporary James Clarence Mangan published prolific translations for which no originals existed (the "antithesis of plagiarism," he insisted), Mahony went one step further and mocked up a series of "original" poems in French, Latin, and Greek, the better to accuse Moore of having ripped them off. These he presents as the work of one Fr Prout, through the intermediary of a non-existent editor, Oliver Yorke. They are some of the most learned, musical, and eccentric poems in nineteenth-century Irish canon. While the individual poems are detachable, and one ("The Bells of Shandon") has even entered the Cork folk tradition, they cannot be truly appreciated except in the full context of the worlds within worlds that Mahony creates. If Kierkegaard had been asked to script nineteenth-century Irish poetry it would have turned out something like this, one suspects.
Two volumes just in. Someone else who knows a lot about the obscurity of the modern poet, in Randall Jarrell's sense of that phrase, is Jeremy Noel-Tod. His The Whitsun Wedding Video: A Journey into British Poetry (Rack Press) is a suavely witty and wise collection of essays, teaching us how we might "remake the little island world that Larkin cast in verse." And someone who understands a lot about Randall Jarrell is Stephen Burt, whose All-Season Stephanie (OHM Editions) shows a pleasingly Mahonyesque rejection of the unitary self, in poems not afraid to wear differently-colored shoes: playful and bold, seduced and seducing.
Javier Zamora
I have so many books in my queue it's ridiculous! But up next, a book I've been waiting for, Voyage of the Sable Venus by Robin Coste Lewis. She's amazing on the page and an incredible human being.
Books that have recently blown me away are:
The Gravedigger's Archeology, William Archila
Chord, Rick Barot
Bastards of the Reagan Era, Reginald Dwayne Betts
Hemming the Water, Yona Harvey
Yearling, Lo Kwa Mei-en
Boy With Thorn, Rickey Laurentiis
The Pink Box, Yesenia Montilla
Blood Orange, Angela Narciso Torres
And old ones I've re-read to keep sharp:
The Wild Iris and Averno by Louise Glück, she's amazing every single read!
Selected Poems by Yehuda Amichai, a poet who's having a bigger impact on my work than I imagined.
And I'm trying to learn as much as I can from Czeslaw Milosz's New and Collected Poems.