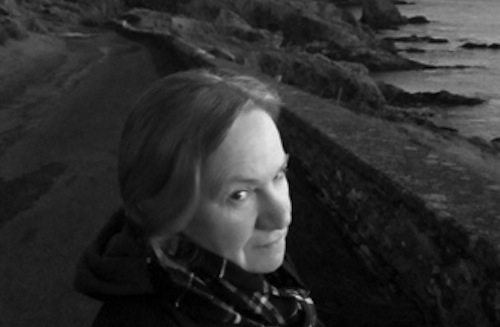 Oh boy, the reading lists are just popping off today! Once you finish this one here, make your way over to Ron Slate's The Seawall for a great, great list of poets recommending new and recent titles. The index of poets is as follows:
David Rivard on Collected Poems by Joseph Ceravolo (Wesleyan)
Lisa Russ Spaar on Silverchest by Carl Phillips (Farrar, Straus & Giroux)
Daisy Fried on Each Chartered Street by Sebastien Agudelo (Saturnalia Books)
Fred Marchant on Ex-Voto by Adélia Prado, translated by Ellen Doré Watson (Tupelo Press)
Lee Upton on I Am Your Slave Now Do What I Say by Anthony Madrid (Canarium Books)
Joshua Weiner on Ring of Bone: Collected Poems by Lew Welch (City Lights Publishers)
Idra Novey on Young Tambling by Kate Greenstreet (Ahsahta Press)
Ange Mlinko on All the Daylight Hours by Amanda Jernigan (Cormorant Books)
Tony Hoagland on Black Life and Thunderbird by Dorothea Lasky (Wave Books)
Daniel Bosch on Speculative Music by Jeff Dolven (Sarabande Books)
Nick Sturm on Great Guns by Farnoosh Fathi (Canarium Books)
Anna Journey on To See the Queen by Allison Seay (Persea Books)
Patrick Pritchett on IMAGO for the fallen world by Matthew Cooperman and Marius Lehene (Jaded Ibis Press)
Shane McCrae on Experiments I Should Like Tried at My Own Death by Caryl Pagel (Factory Hollow Press)
John Taylor on La Nuit spirituelle by Lydie Dattas (Editions Gallimard)
To give you a taste of some of this writing on recent titles, here's the opening from Idra Novey's piece on Kate Greenstreet's Young Tambling:
A familiar American story played out in the rural town of Maryville, Missouri three years ago. A football star named Matthew Barnett, grandson of a prominent politician, raped a fourteen-year-old girl who was new to town. Police collected ample evidence and documentation of the crime but the prosecutor for the case, Robert Rice, dropped all charges against Barnett, stating what happened "before, during and after" the incident played a role in his decision. Rice knew how easy it would be, as an authority, to change the public narrative of a rape case. He knew he would get away with it, and he did—until the case got into the national news.

I kept thinking about Rice's statement as I read Kate Greenstreet's powerful new collection Young Tambling. Through a series of partially erased quotes, poems, memories, and images, she explores the shadowy meetings of narrative and consent. "The narrative," she offers in a quote from Frank Kermode, "inhabits its proper dark."

Fittingly, the reader's first encounter with this quote is partial, all the words rubbed out through the middle except "narrative." Even the bottom half of the author's name is erased on the first page. These absences, their inhabiting shadows, comprise the poetry of the collection as much as the lines that do appear, many of which also describe what is "Missing. / One way or another." Or they offer an imperative for the reader to "Fill in the blank: People are always ______."

The title of the book is from a European ballad also known as Tam Lin, Tom Line, or Tam-a-line. In the opening section, Greenstreet questions the ballad as she retells it. A girl plucks a double rose, after which a weird elflike creature appears and gets her pregnant. She considers an abortion, but then encounters the creature again, who tells her he's not really an elf, but a human who has been kidnapped by the Queen of Elfland. The pregnant girl prevails and rescues him, an ending Greenstreet points out as terribly rare in the history of ballads. "It's so rare," she says, "even to this day, incidentally, that a woman drives the narrative of a drama."

These opening pages provide all the backstory the reader needs to fully experience this haunting book. Like all good poetry that engages with the larger world, Young Tambling has no explicit agenda but the reader knows what's at stake. The questions and images presented in the poems are so vividly connected to the country and time we are living in that it is impossible to put this book aside.
Read all the rest here.